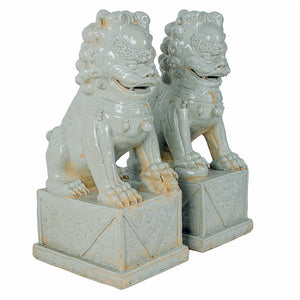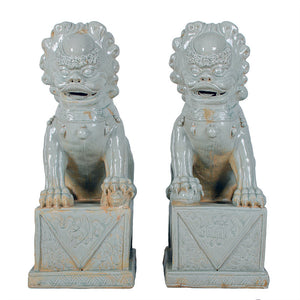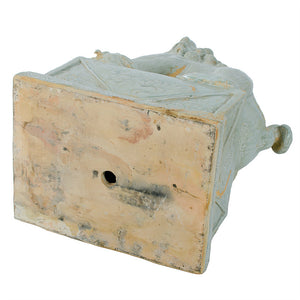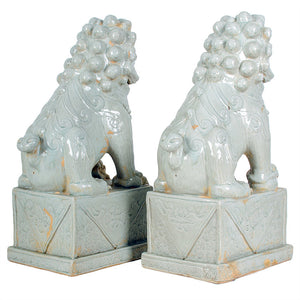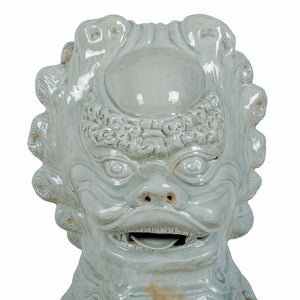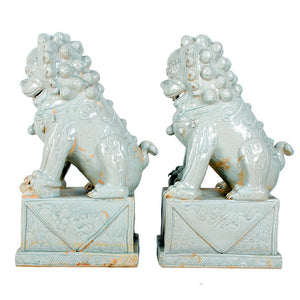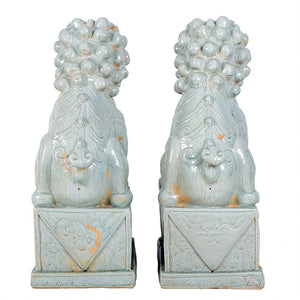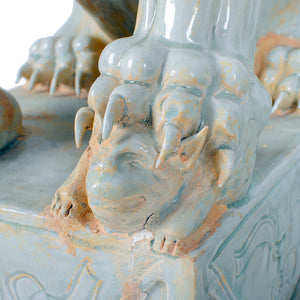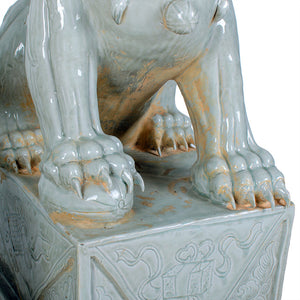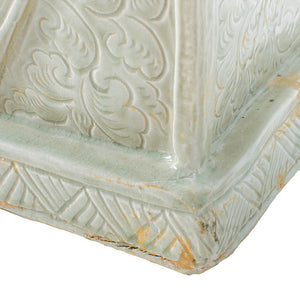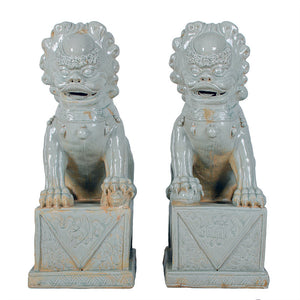 Large Chinese Celadon Ceramic Guardian Lions
A pair of massive chinese celadon glazed ceramic guardian lions.
These stand 30 ½ inches tall.
The male with ball and the female with her cub could be placed indoors or out in the entraceway or garden, though not in freezing conditions. 
In accordance with feng shui the female with her cub should be positioned on the left with her counterpart to the right. 
The condition is excellent with a repaired chip to one of the bases front corners.

12 inches wide by 16 inches deep by 30 ½ inches tall