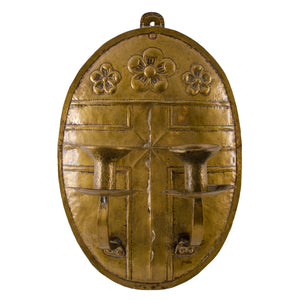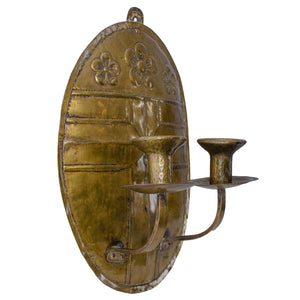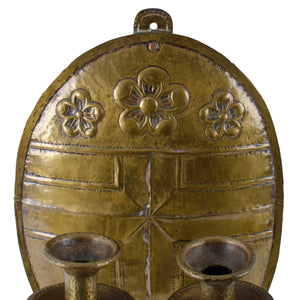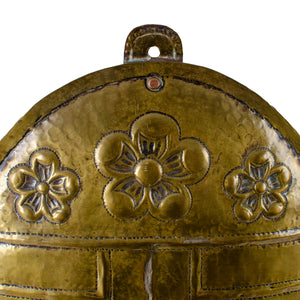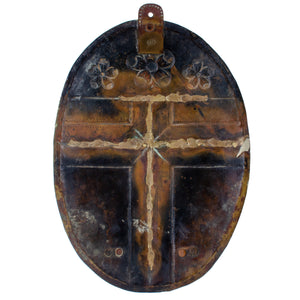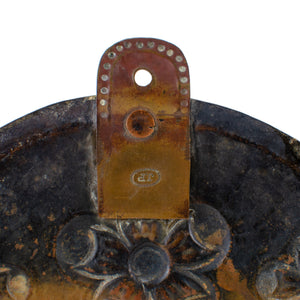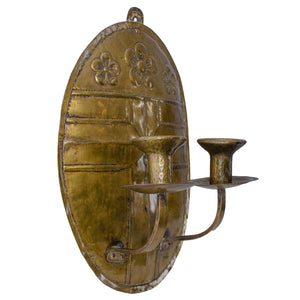 John Pearson Wall Sconce
John Pearson

(English, 1885-1910)
Hammered brass sconce candleholder with relief decoration featuring flowers and a cross. Signed J.P. on reverse.  
John Pearson was a master craftsman involved with the Newlyn School and a founding member of the Guild of Handicraft. 
9 inches wide by 13 ¼ inches tall 5 inches deep
Very good overall.