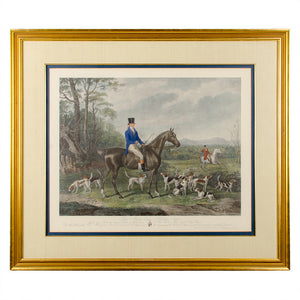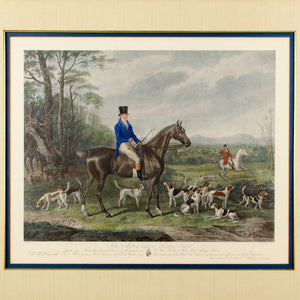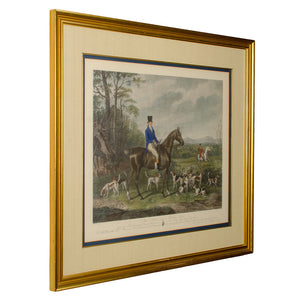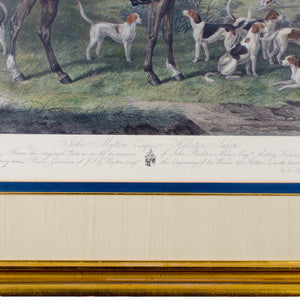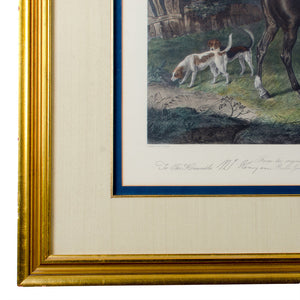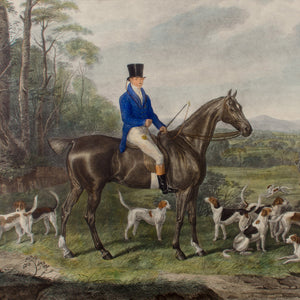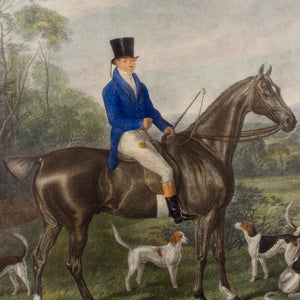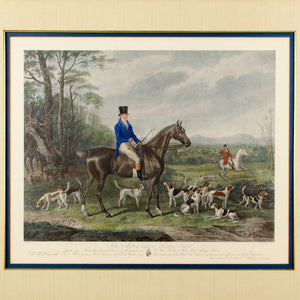 John Mytton Esquire, Fox Hunting Engraving, 1847
Offered is a hand colored engraving by W. Giller after the painting by William Webb. The subject is a gentleman, John Mytton, a British eccentric, on horseback during a fox hunt. The print was engraved in London by Ackermann in 1847.
sight 21 ½ by 26 ½
frame 31 ½ by 36 ½ inches
The print is in very good condition. It is handsomely framed under a double mat with a gold fillet and a matching gold frame.