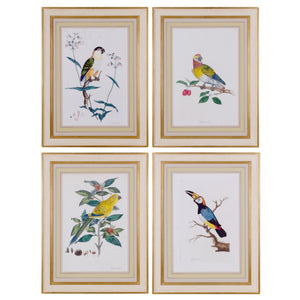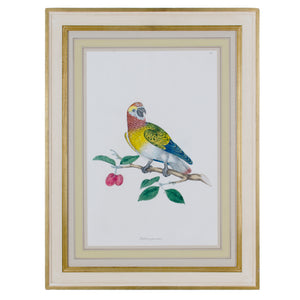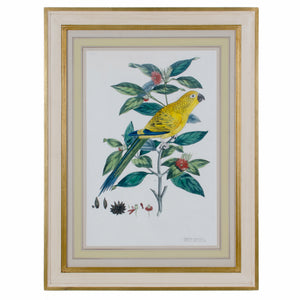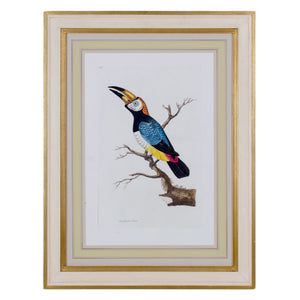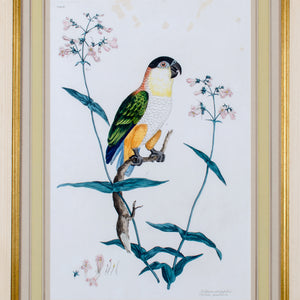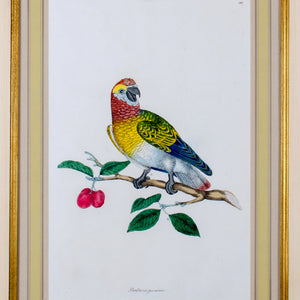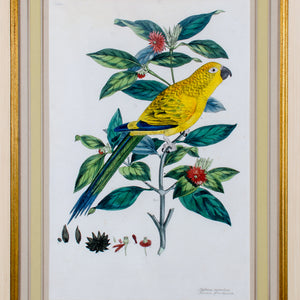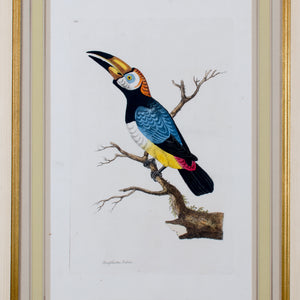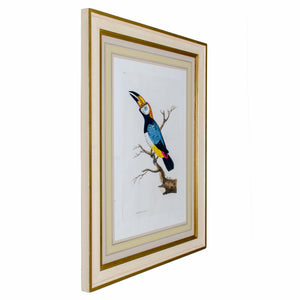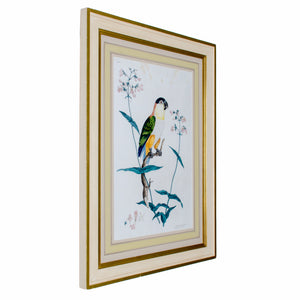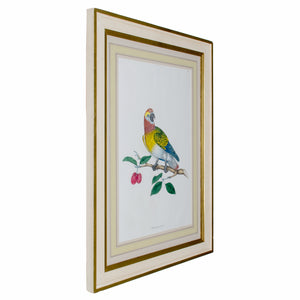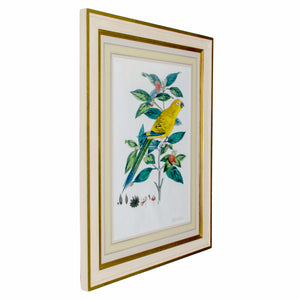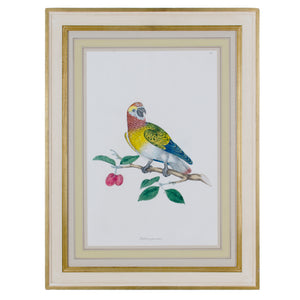 John Frederick Miller, Parrots c.1796 - Set of 4 Engravings
John Frederick Miller
(English, 1759-1796) 
Offered are four framed hand-colored engravings of birds from J.F. Miller's

Cimelia Physica: Figures of rare and curious quadrupeds, birds, etc. together with several of the most elegant plants,

published in 1796. Included in the set are the following birds: Psaltacus guineensis; Psittacus atriaapillus Chelone, penstemon; Psittacus aurantius Illicium, floridanum; Ramphastos, Indicus.
Frame 19 ½ by 25 ⅝ inches
The prints are in good overall condition. There is some staining on "

Psittacus atriaapillus Chelone". They are framed in cream-white painted wood frames with gilt trim. They are matted with decorative borders.