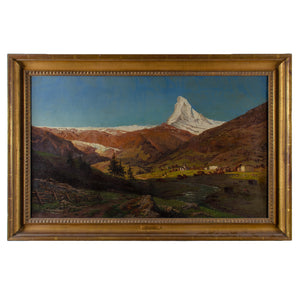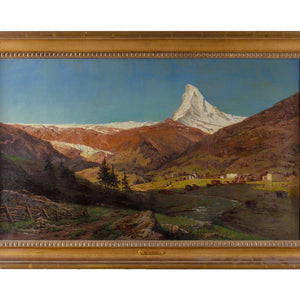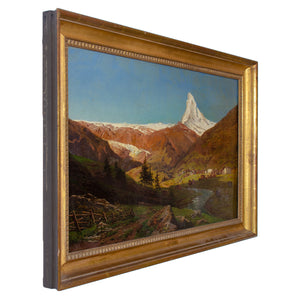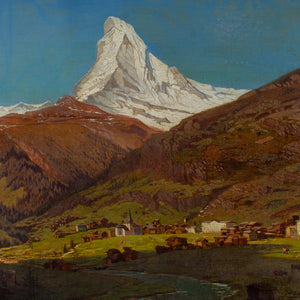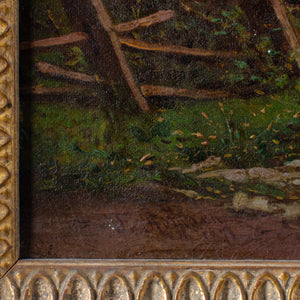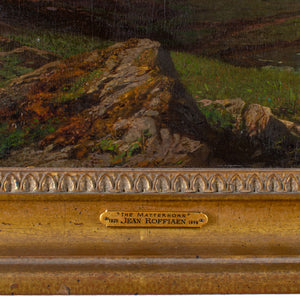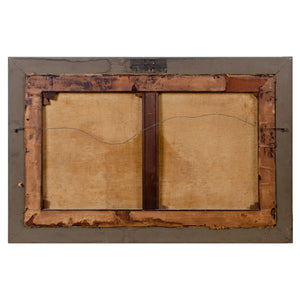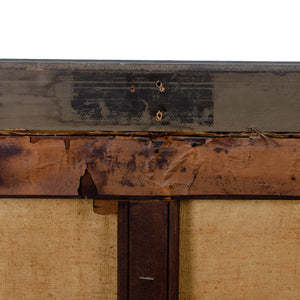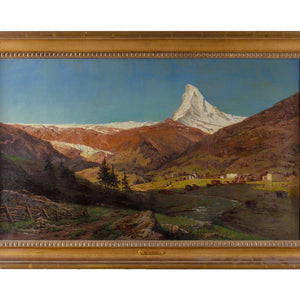 Jean François Xavier Roffiaen Matterhorn Painting, 1871
Jean François Xavier Roffiaen
(Belgium, 1820-1898)
The Matterhorn
signed lower left "J. Raffiaen 1871"
canvas: 31 ½ by 19 inches

frame: 36 by 23 ¾ inches
The painting is in good condition with yellowing varnish and surface grime.  Included is a hand-written note on the back with some additional biographical info on the artist.

Jean François Xavier Roffiaen was best known for his Alpine landscapes which he created throughout his career.  After studying at the Academy de Brussels, he developed a style and perspective which led to a successful career of exhibitions and commissions, including acquisitions by Belgian, British and Persian royalty.