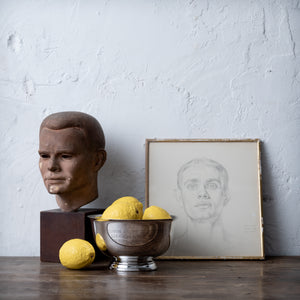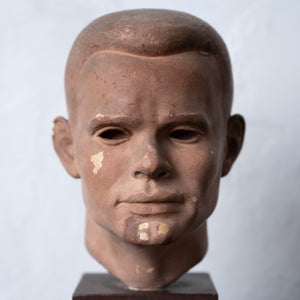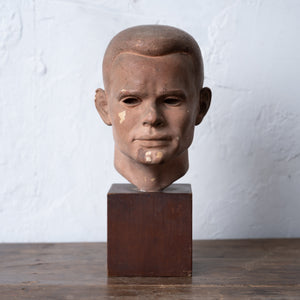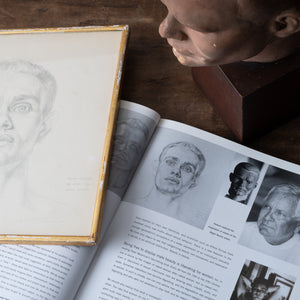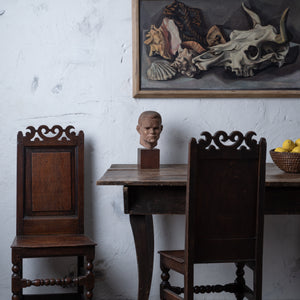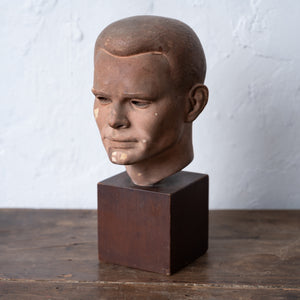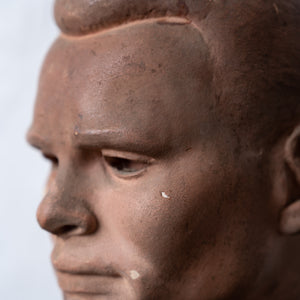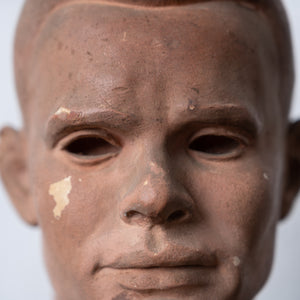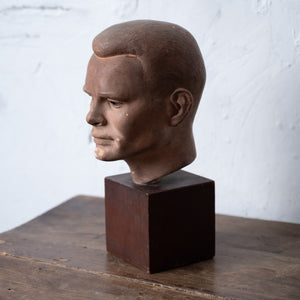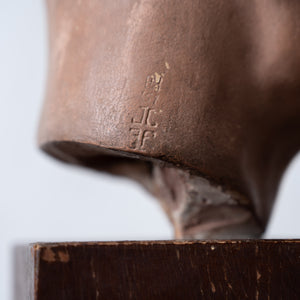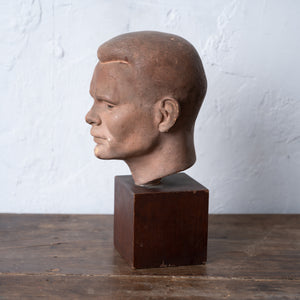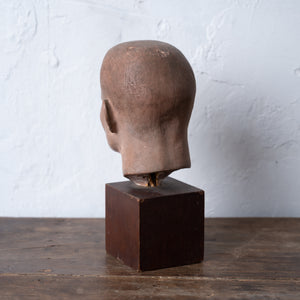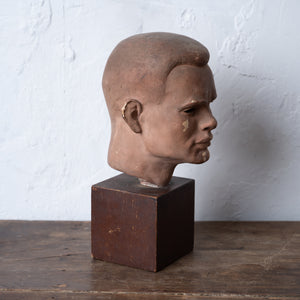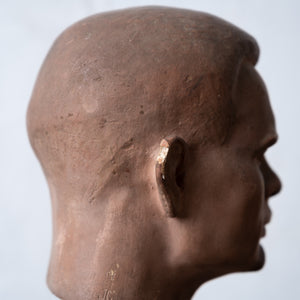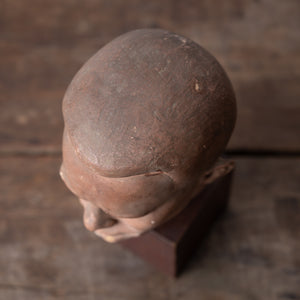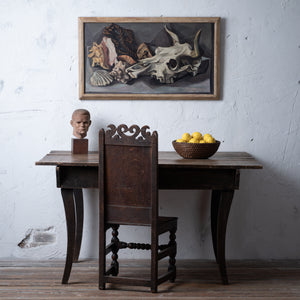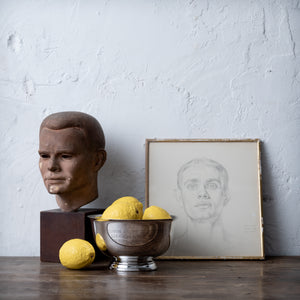 Jared French Portrait Bust of Chuck Howard, 1951
Jared French
(American, 1905-1988)
Portrait bust of Chuck Howard, 1951
plaster on wood base
Titled and signed with "CH" mongram for Howard over the date "'51".  
Below, the mirrored and inverted JF monogram that David Leddick has mistakenly attributed to John La Farge in his book "Naked Men" in which a photograph of this bust was pictured as a part of Chuck Howard's collection.
6 inches wide by 7 inches deep by 12 inches tall

From the estate of Chuck Howard.
Losses and in-painting to terracotta colored finish, chipped ear.  


FREE SHIPPING