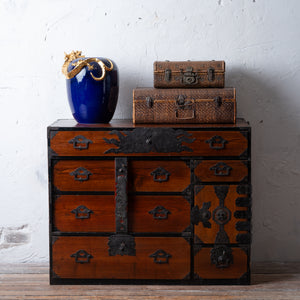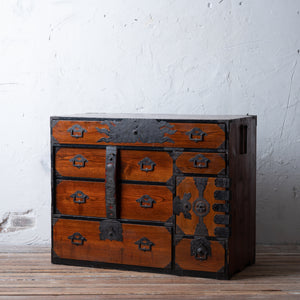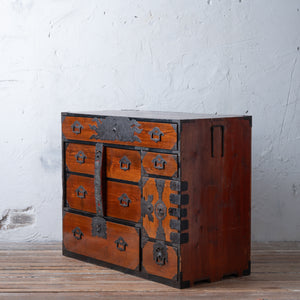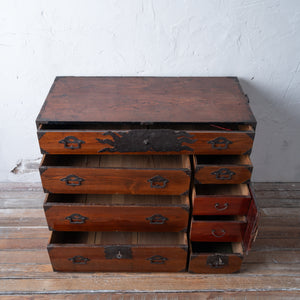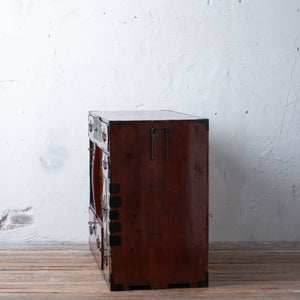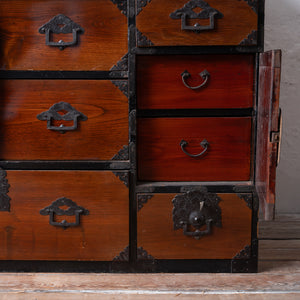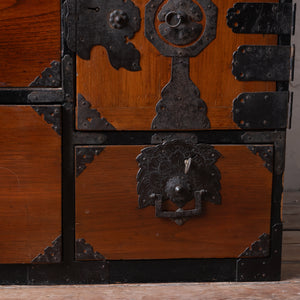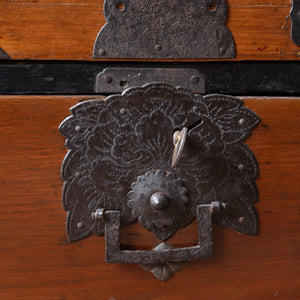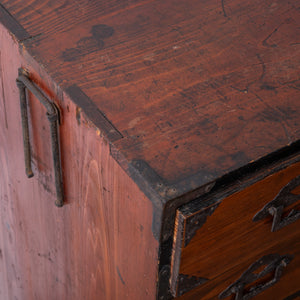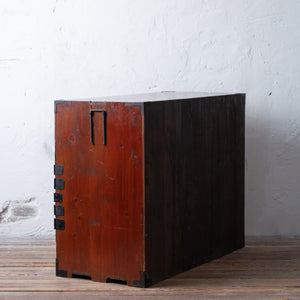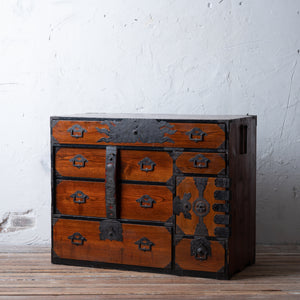 Japanese Sendai Bo Tansu in Keyaki, Meiji Period
A Japanese Sendai Bo tansu in keyaki wood with bo locking bar, Meiji period, 19th century.
Safe door conceals two drawers.  Original lacquered finish and forged iron hardware.
43 inches wide by 20 ½ inches deep by 34 inches tall
Good overall.  Locks can be fussy.