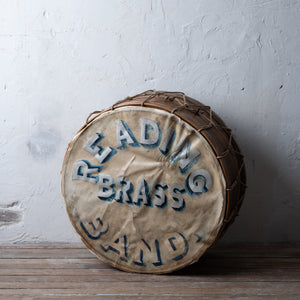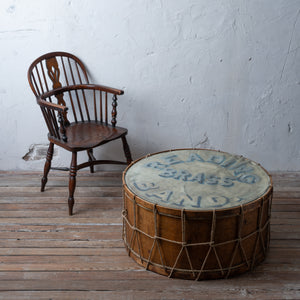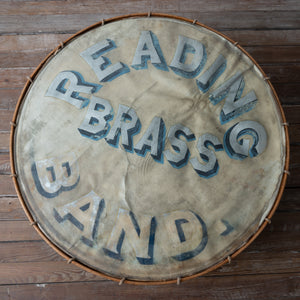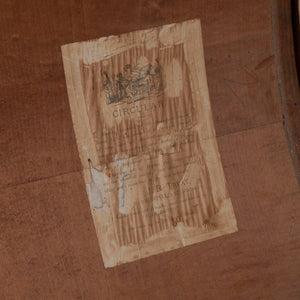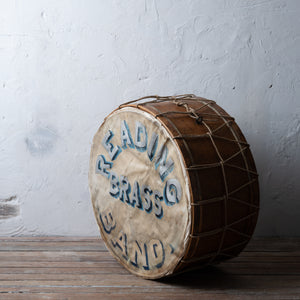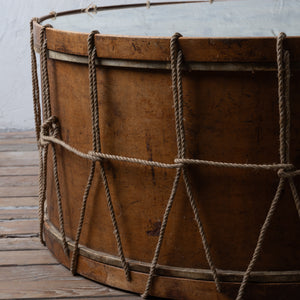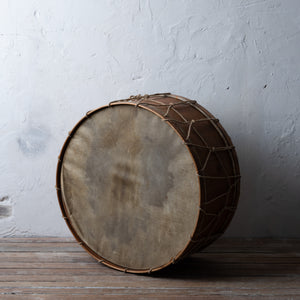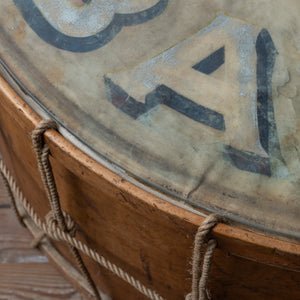 J.B. Treat "Reading Brass Band" Drum, c.1860s
A large "Circular" drum made by J.B. Treat of Boston, circa 1860s.  Fitted glass top.
Used by the Reading Brass Band who are well documented in the Boston Globe as having performed at Republican rallies, veteran parades and many other events in the area from the 1870s to the 1920s.
33 ½ inches wide by 16 ½ inches tall
Fair overall.  Top skin has been trimmed out, backed with linen and mounted on a board.  General wear.