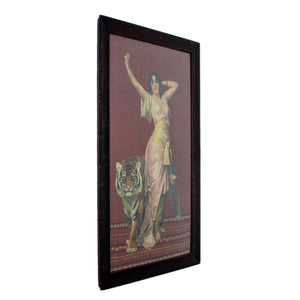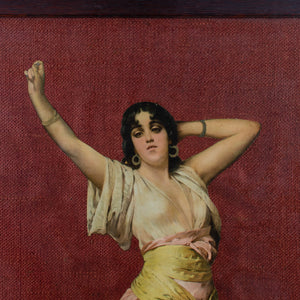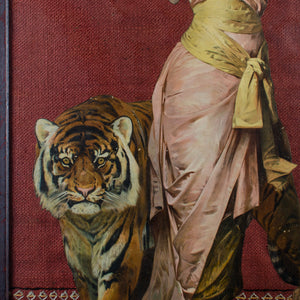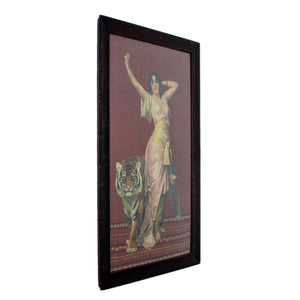 Isadora Duncan and Tiger Woolwork Collage
Handmade woolwork collage with applied cutout lithograph of renowned turn-of-the century dancer Isadora Duncan with tiger. 
21 ½ inches wide by 35 ½ inches tall 
This antique piece is all original and never removed from the frame.  Original antique glass in oak arts and crafts frame.  Very good condition.