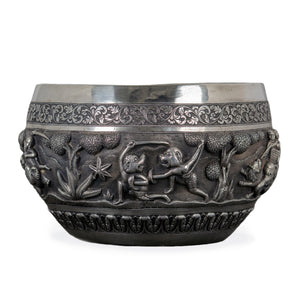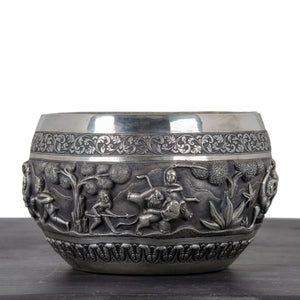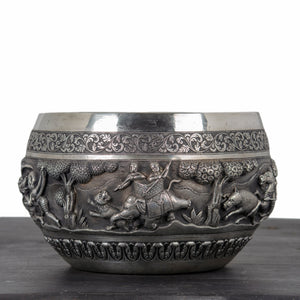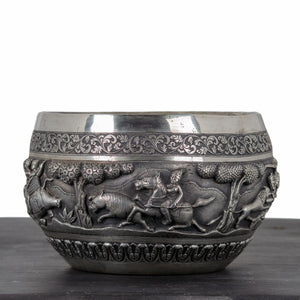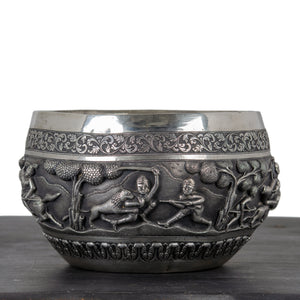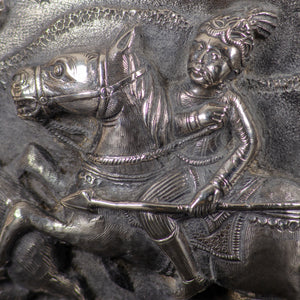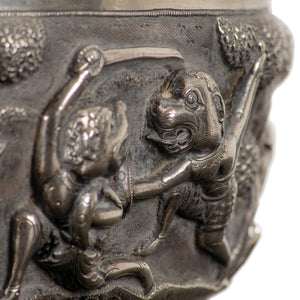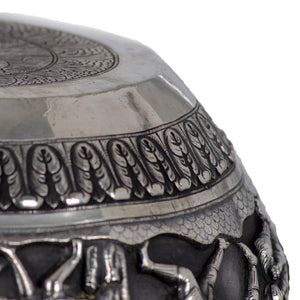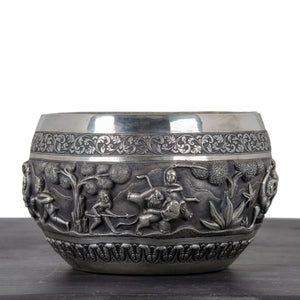 Indian Silver Repoussé Hunting Bowl, Lucknow, 19th Century
A large repoussé silver ceremonial hunting bowl, Lucknow, North India, Raj Period, late 19th century. 
Five scenes depicting mythological creatures, lion and boar hunt scenes with foliate ornamentation.  Elephant and tree mark on underside; see W.R.T. Wilkinson, Indian Silver 1858-1947 attributing the mark to a Lucknow maker's mark found on "pieces of consistently high quality and workmanship." 
9 ½ inches wide by 5 ¾ inches tall
Showing dents and wear.
Free Shipping