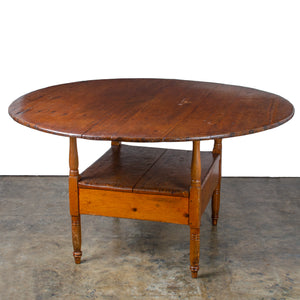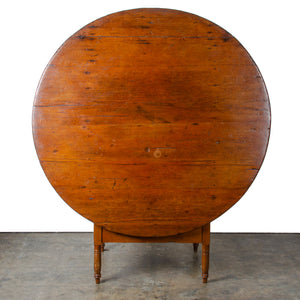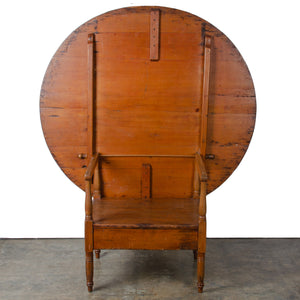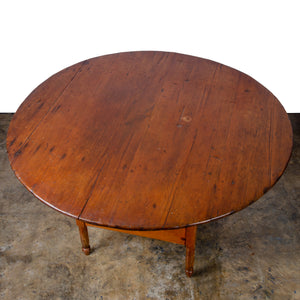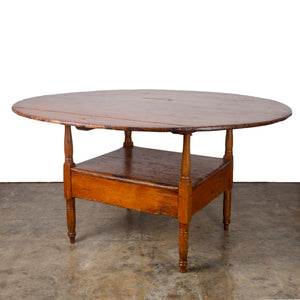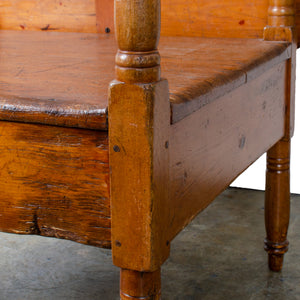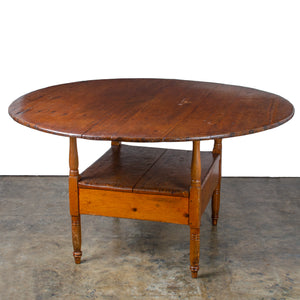 Hutch Chair Table, New England, 19th Century
A large pine and maple hutch/chair table, New England, early 19th century.
The 54 inch top is overhung to accommodate seating.  Pivoting on later dowel and resting on arm rails atop turned and block posts joined by seat over a plain apron. 
54 inches wide by 52 inches deep by 28 ¾ inches tall 
seat height 16 inches
Good overall.