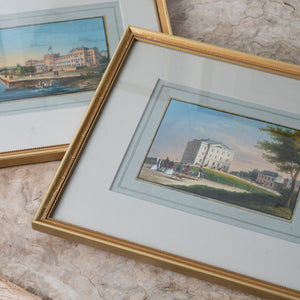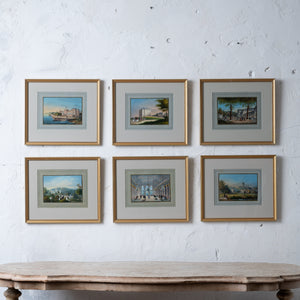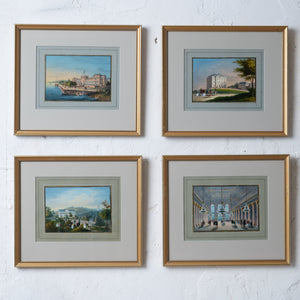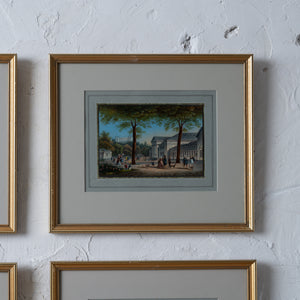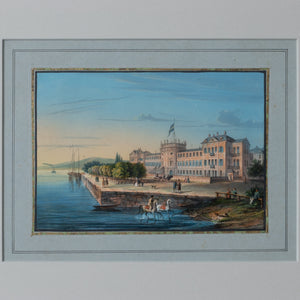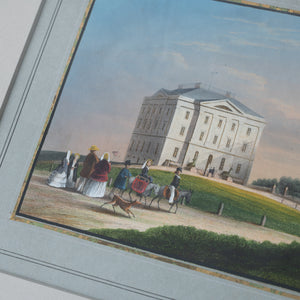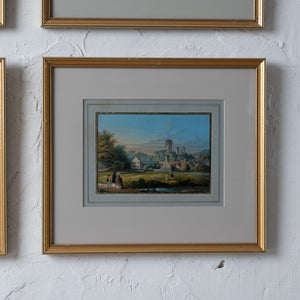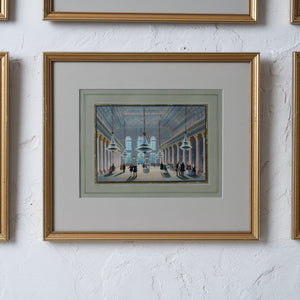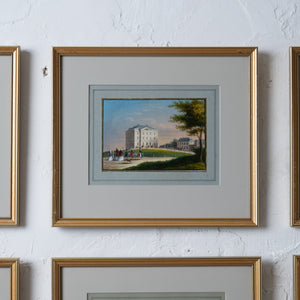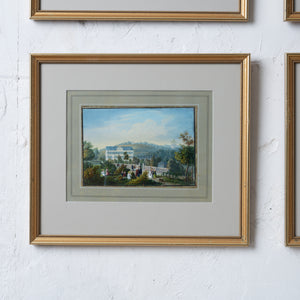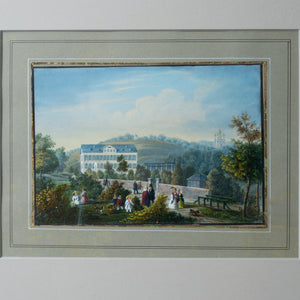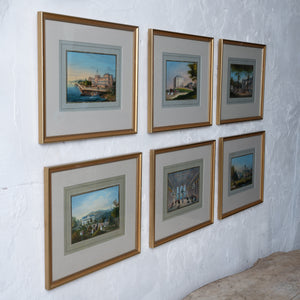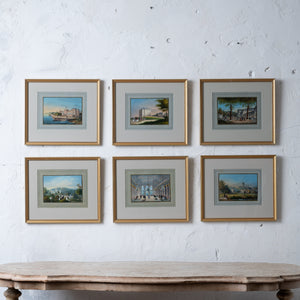 Hand-Painted Engravings of Wiesbaden after Jan Simon Voddiggel, 1852
Jan Simon Voddiggel
(Amsterdam, 1820-1862)
A collection of six steel engravings depicting the enchanting scenes of Weisbaden, Germany, as envisioned by the Dutch artist Jan Simon Voddiggel.  Each engraving meticulously enhanced with gouache and heightened with gum arabic.  Tipped-in on hand-lined and gilt matboard.  Engraved and published in 1852 by C.W. Kreidel.
each piece, painted area: 7 by 5 inches
frame: 14 by 12 inches
Excellent overall condition, archivally framed.