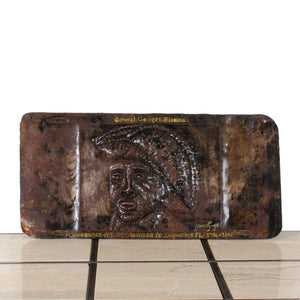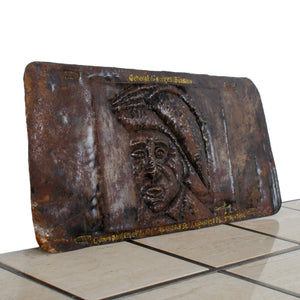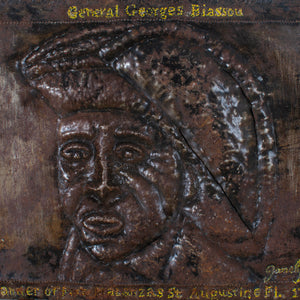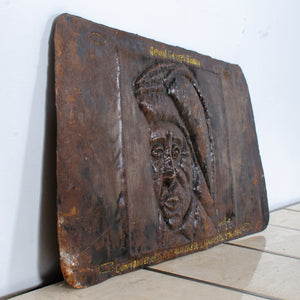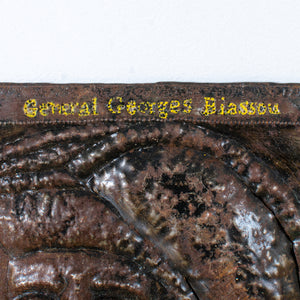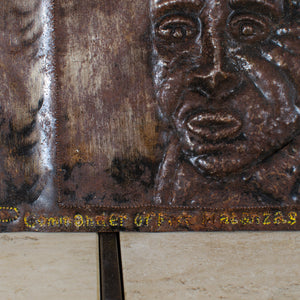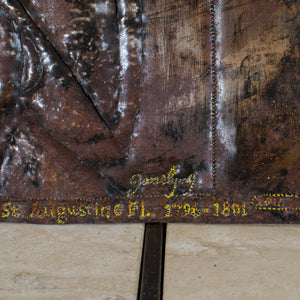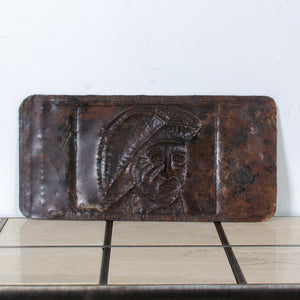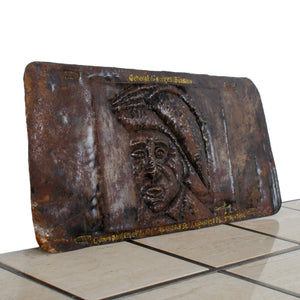 Haitian Metal Art Relief Portrait Plaque of General Georges Biassou
A hand-hammered Haitian folk art relief portrait plaque depicting General Georges Biassou.  
Biassou was a leader in the slave uprising in Saint-Domingue that started the Haitian Revolution.  He later moved to Florida and has a history there, particularly in St. Augustine where he put together a small black militia at Fort Matanzas to guard the Spanish territories.  This plaque commemorates this at the bottom, "Commander of Fort Matanzas, St. Augustine FL, 1796-1801."  
It is signed illegibly.  
20 inches wide by 10 inches tall
Free Shipping