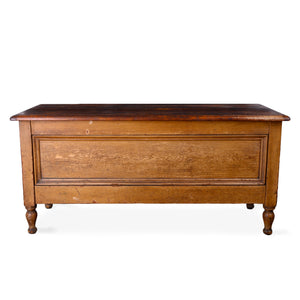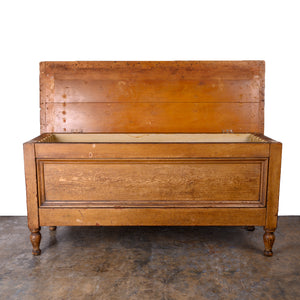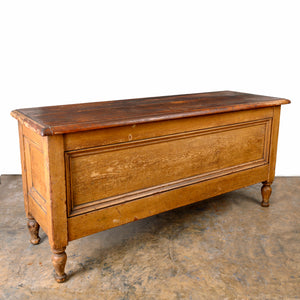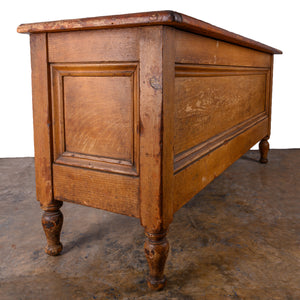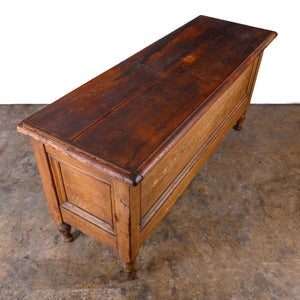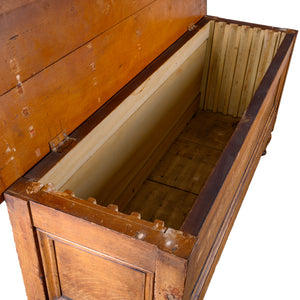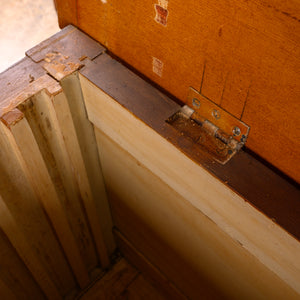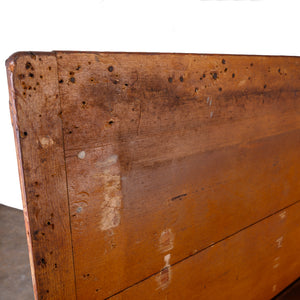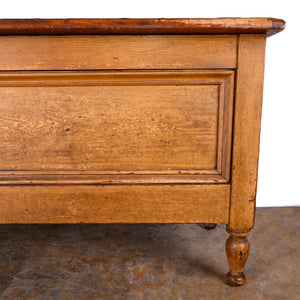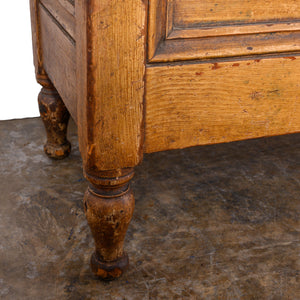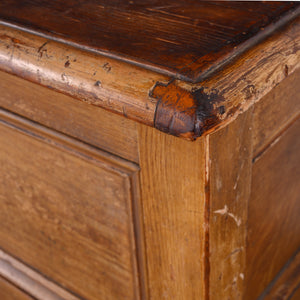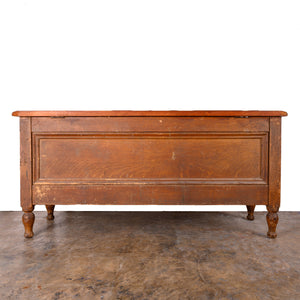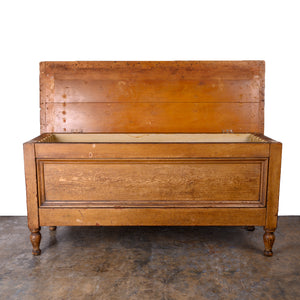 Grain Painted Storage Chest, Pennsylvania c.1850
A grain painted paneled storage chest Pennsylvania circa 1850.
Composed of pine and possibly butternut with cherry legs,   

Grooves on interior sides for some particular purpose.
62 inches wide by 21 inches deep by 29 ½ inches tall
Good overall with original paint, mostly missing from the top.  Writing on back.