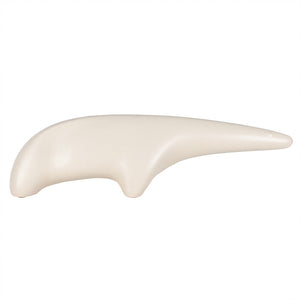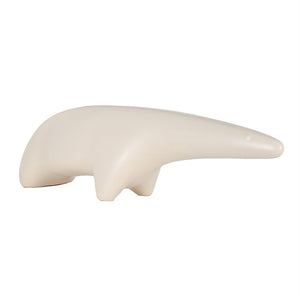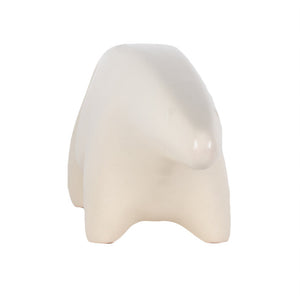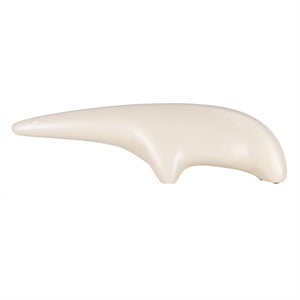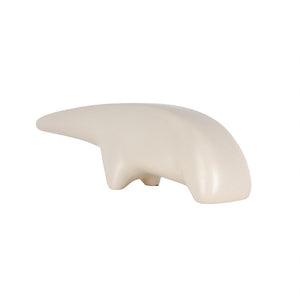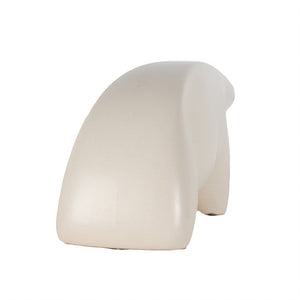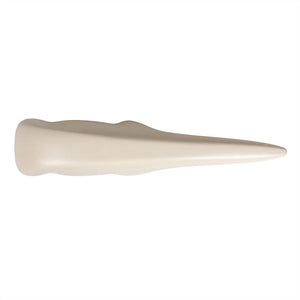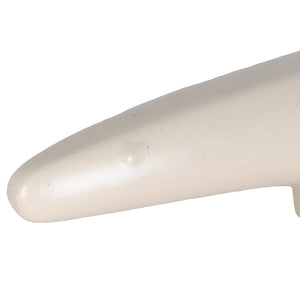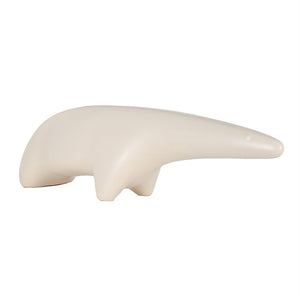 Gordon Newell - Polar Bear, 1958
Gordon Newell
(California, 1905-1998)
Polar Bear, 1958
for Architectural Pottery
model NB1
glazed ceramic
unsigned
Newell originally designed the sculpture to be an Anteater, but after 1961 the Architectural Pottery catalogued the piece as 'Bear on Flow".
Some speckles in glaze; no damage.
Excellent condition.
27 inches long by 6 inches deep by 8 inches tall
Born in Petaluma, CA on Nov. 9, 1905. Gordon Newell studied at Occidental College in Los Angeles (1924-25), UC Berkeley (1927-28), and then was apprenticed to Ralph Stackpole for work on the San Francisco Stock Exchange (1929-32). He then moved to Los Angeles where he taught at the Chouinard Art School and Occidental College for the remainder of the 1930s. During the years 1965-72 he taught at the Sculpture Center in Monterey. He died at his home in Carmel, CA on Dec. 6, 1998. His works, mostly in granite, are non-objective.

Exh: Penguin Bookshop (LA), 1933; LA County Fairs, 1934-41; Centaur Gallery (Selma), 1934; Calif.-Pacific Int'l Expo (San Diego), 1935; Ebell Club (LA), 1935; Painters & Sculptors of LA, 1935-38; UCLA, 1936; Carmel AA; Palos Verdes Library, 1937; Occidental College, 1938; LACMA, 1939; NY World's Fair, 1939; Monterey Peninsula Museum, 1975.

In: Honeyman State Park (Oregon); Occidental College, LA (relief panel); Fresno Mall (Valley Landing); Lompoc Public Library (Eagle); Planetarium (LA); Belmont High School (LA); Hollywood Post Office; White House (Washington, DC).

Edan Hughes, author of the book "Artists in California, 1786-1940"