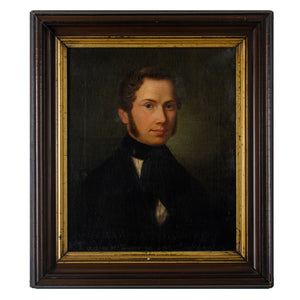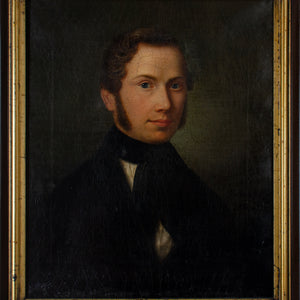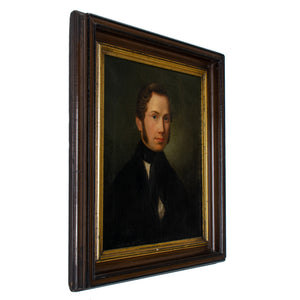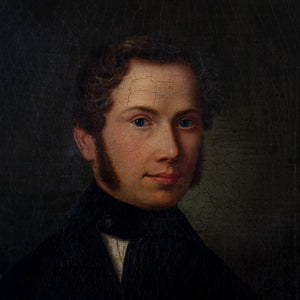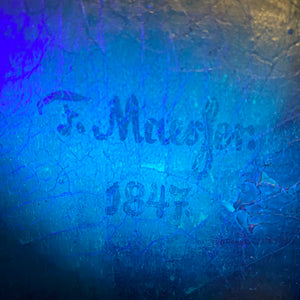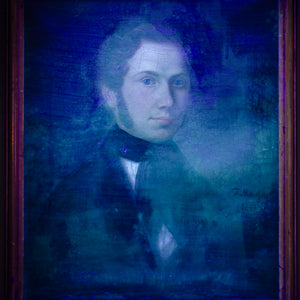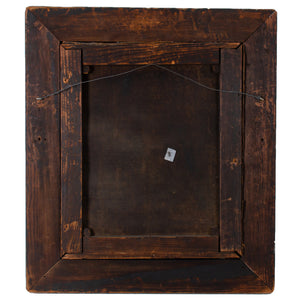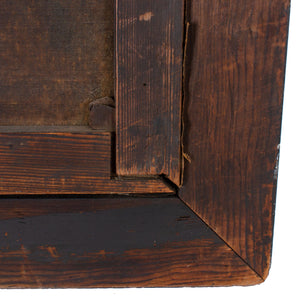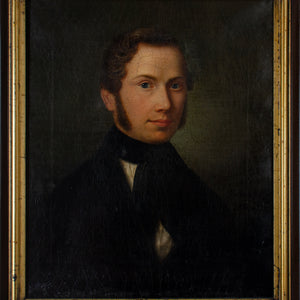 German Gentleman Portrait Painting - Friedrich Maesser, 1847
Friedrich Maesser
(German, 1824-1900)

A portrait painting of a German gentleman, 1847. 

oil on canvas
Sight: 13 by 16 inches
frame: 19 by 22 inches
Period painted frame with gilt liner.  Small loss and inpainting on cravat.  Craquelure throughout.
Friedrich Maesser was a portrait artist from Wernigerode, Saxony.  He is known for founding one of Germany's early photography studios, Atelier Maesser.  He attended the famous Dresden Arts Academy where he was instructed by Ernst Helbig, Ludwig Richter, and Ernst Rietschel.
FREE SHIPPING