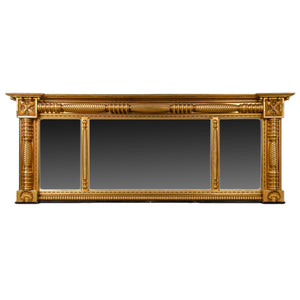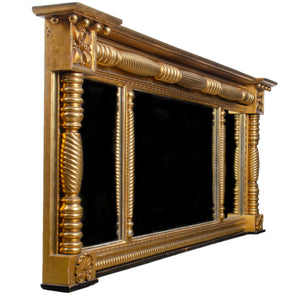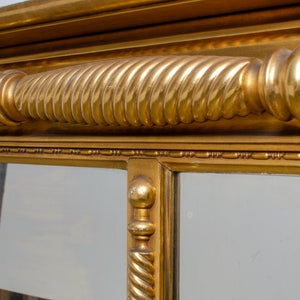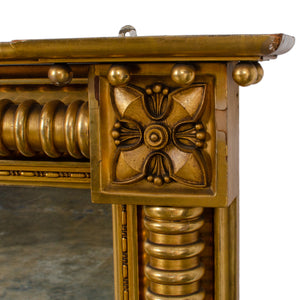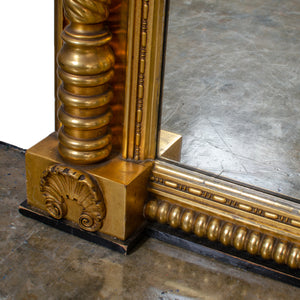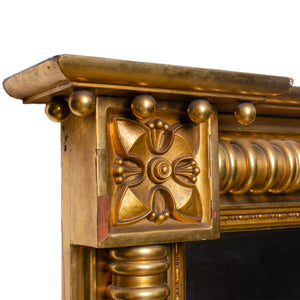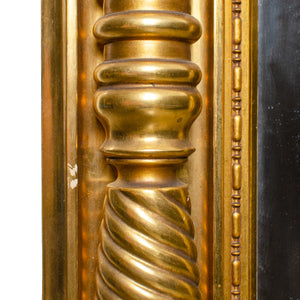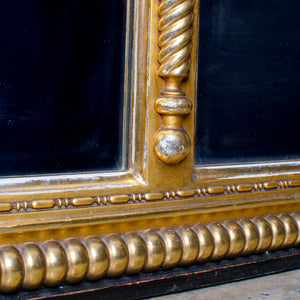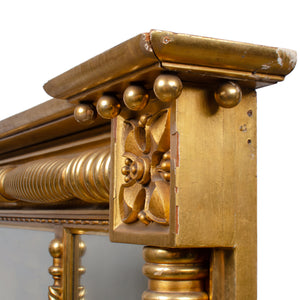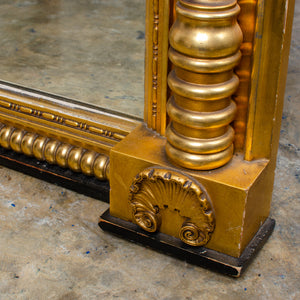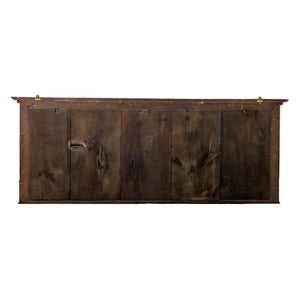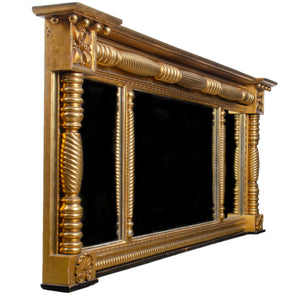 Federal Gilt Overmantel Mirror
A Federal overmantel mirror, New England, 19th Century.
Three plate carved wood and gesso with water gilding in excellent bright condition.  Cornice with orbs; full turned and spiral carved columns with plates divided by spiral carved split columns.  Carved square rosette corner blocks with leaf and berry; carved shells applied to lower blocks.  
Three plates and backboards are later replacements.  Light wear overall with losses to upper cornice corners and upper corner blocks.
76 ½ by 29 ½ inches; 5 ½ inches deep
FREE SHIPPING