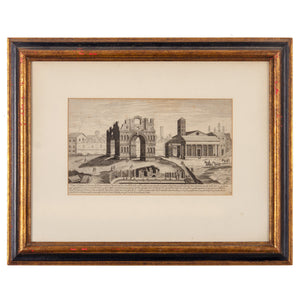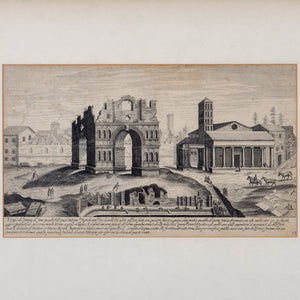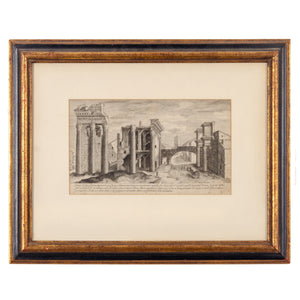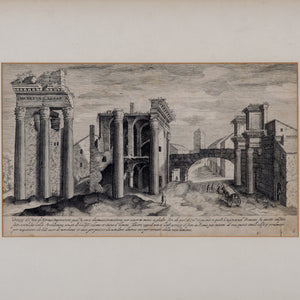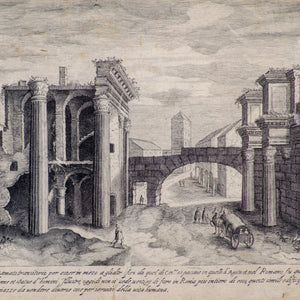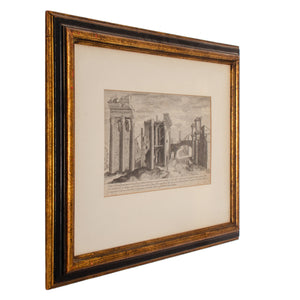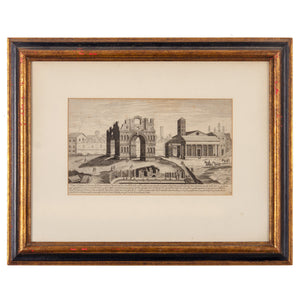 Étienne Dupérac Etchings of Ancient Roman Ruins, 17th Century - A Pair
Étienne Dupérac
(French, 1535-1604)
A pair of etchings from I vestigi dell'antichita di Roma raccolti et ritratti in perspettiva depicting ruins of Ancient Rome, including the Temple of Janus and the Forum of Nerva.  It was originally published in Rome by Lorenzo Vaccari (Italian, active Rome, ca. 1575–1608) in 1575.
sight: 10 ½ by 6 inches
frame: 18 ½ by 15 inches
Foxing spots in the upper half of the etching and toning throughout.  The framing is in good condition with light wear. Some debris on mat.