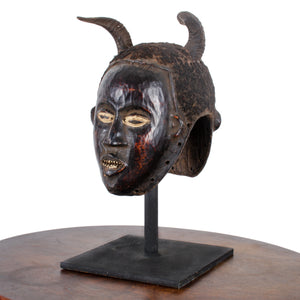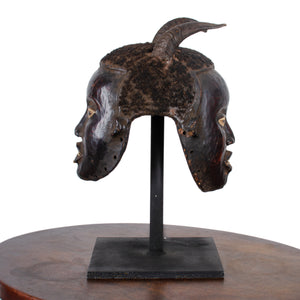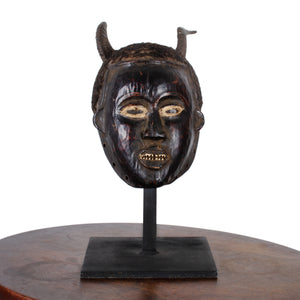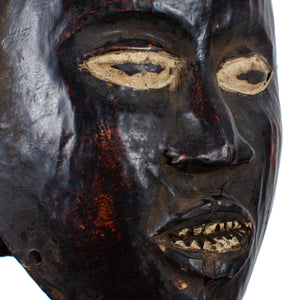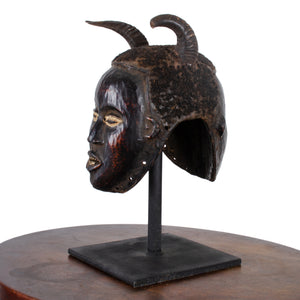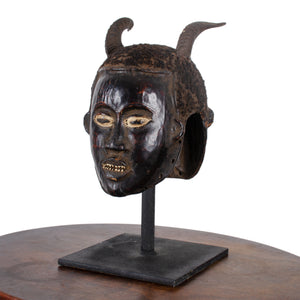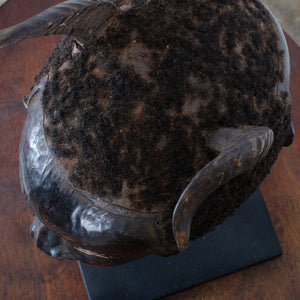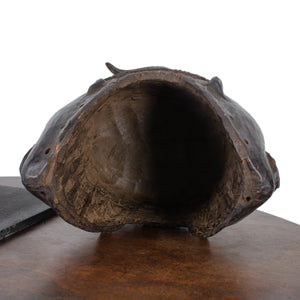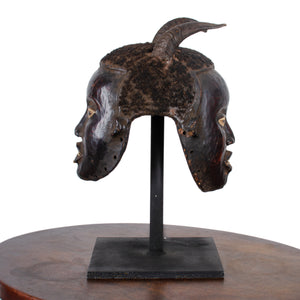 Ekoi, Ejagham Janiform Headcrest, Nigeria
Janiform ceremonial headdress from the Ekoi, Ejagham people of the Cross River region of Southeastern Nigeria, circa early 20th century.  
The janus symbolism from the Cross River region suggests that the wearer can merge male and female attributes and see this world and into the world beyond this world.
Carved wood wrapped with antelope hide and painted.  Human hair adhered with clay and antelope horns adorn the top.  
Stand included. 
10 inches wide by 12 inches deep by 19 inches tall
Free Shipping