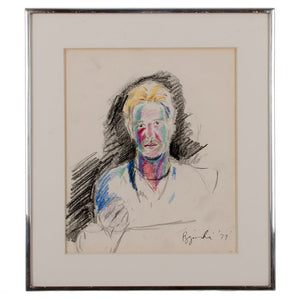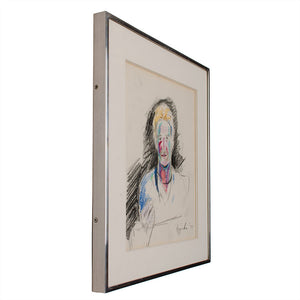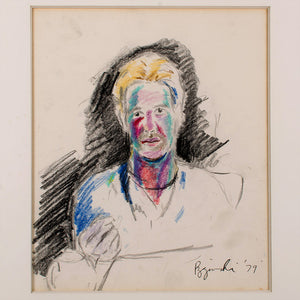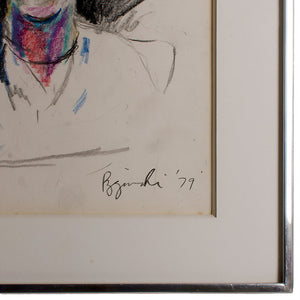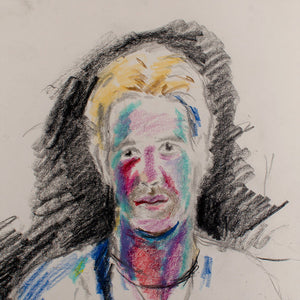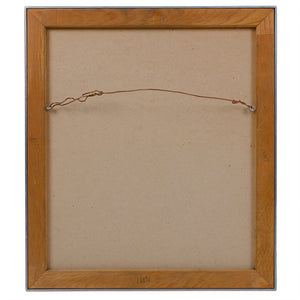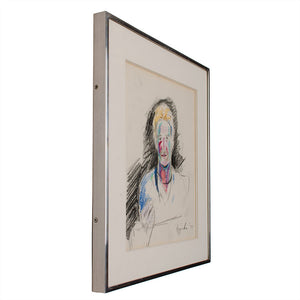 Edward Brezinski Self Portrait
Edward Brezinski
(American, 1954-2007)
self-portrait in colored pencil
Sight 10 ½ by 12 ½
Kulicke metal frame 15 ⅛ by 17 ⅛ inches
The drawing is in good condition with some evidence of very light mat burn around the perimeter. The framing is in good shape with some age-related wear and some spots of dust/debris.
Edward Brezenski: A Detroit born expressionist painter who worked from the Lower East side in 1980's New York.
He exhibited at Club 57 and Ground Zero. He also organized the 42nd Street Show and exhibited at Jon Gerstad Gallery. His work is in the Brooklyn Museum's permanent collection.
His life and work are the subject of a documentary film entitled The Brezinski Project set to release 2019.
His career was somewhat overshadowed by his reputation for antics among the New York art elites. In one well known instance he was caught eating part of Gober's "Bag of Doughnuts" exhibition (claiming he didn't know it was art).