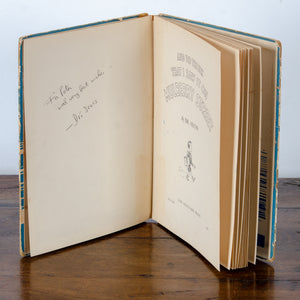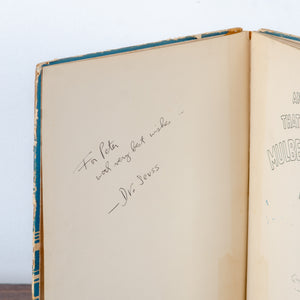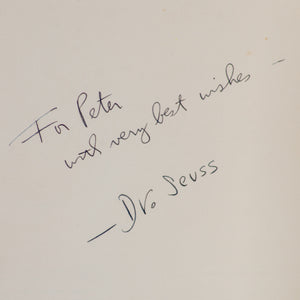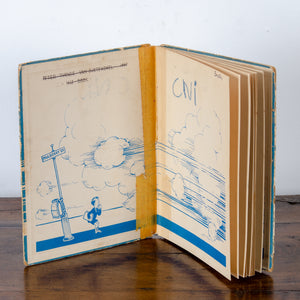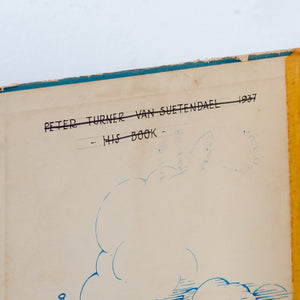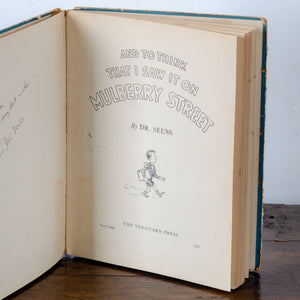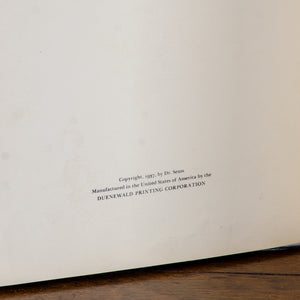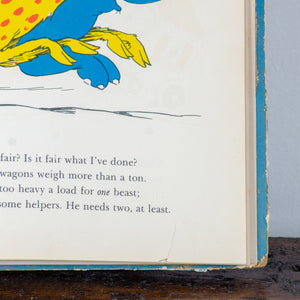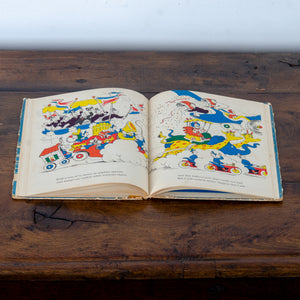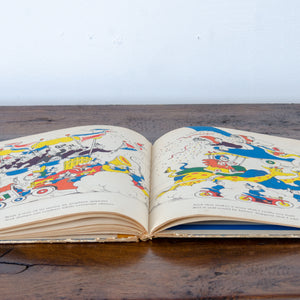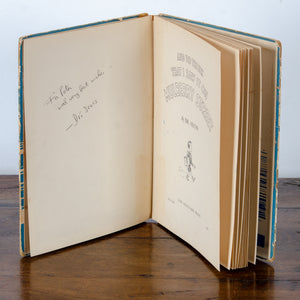 Dr. Suess Signed First Edition 'And To Think That I Saw It On Mulberry Street'
A rare signed first edition of the first book by Dr. Suess, And To Think I Saw It On Mulberry Street, published New York: The Vanguard Press, 1937.  
Heavy wear to boards including pen marks and edge wear.  Missing original paper spine.  Binding and hinges are intact and secure.  Masking tape has been added and should peal off easily for restoration.  Toning from masking tape on endpapers.  Pages are generally clean with light toning and small tears at lower edge on three pages as shown in the photo.  
Original owners name marked through on front board, Peter Turner Van Suetendael.  Signed opposite title page, "For Peter, with very best wishes — Dr. Suess".
No jacket.