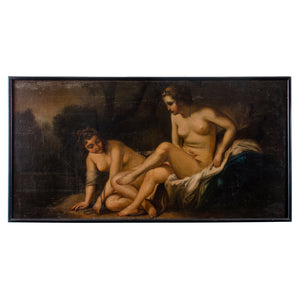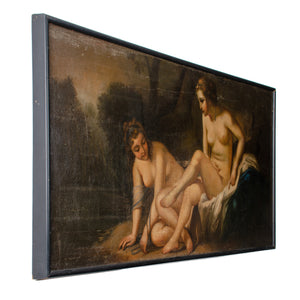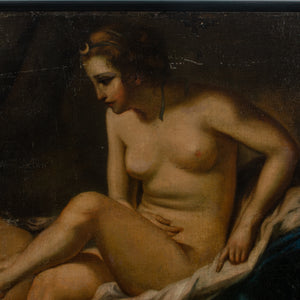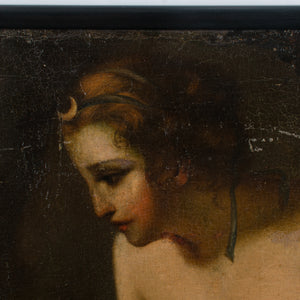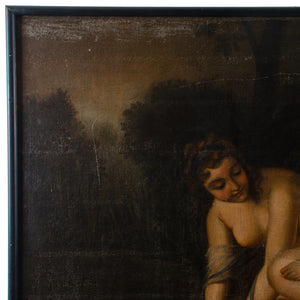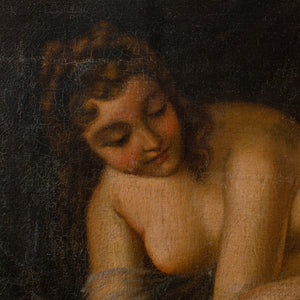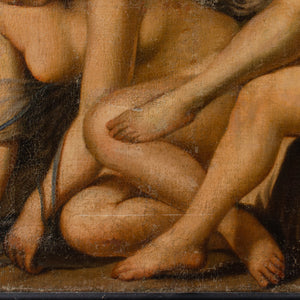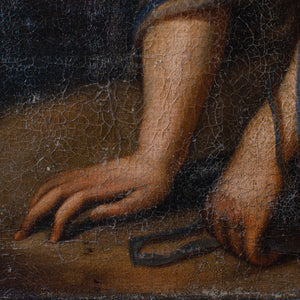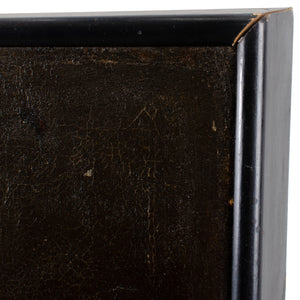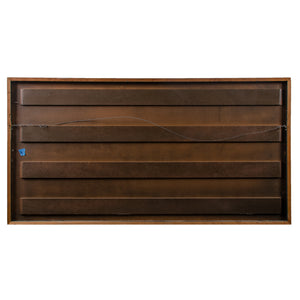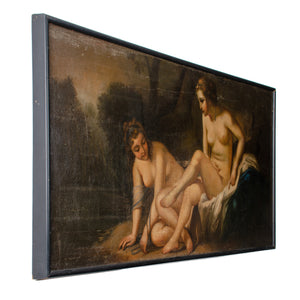 Diana Leaving Her Bath after Boucher, c.19th Century
A large 19th century oil on canvas after François Boucher's Diana Leaving Her Bath from 1742.  A nude Diana is depicted by a river with her crescent headpiece and with her attendant at her side.
The canvas is mounted on a thick panel and has been heavily restored with inpainting, craquelure, chipping and wear throughout.  A scratch running up from the left and across.  
Frame is secure, but shows separation and joints. 
63 inches wide by 2 ½ inches deep by 32 ½ inches tall
Free Shipping