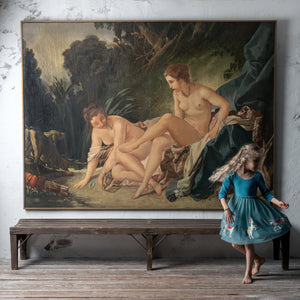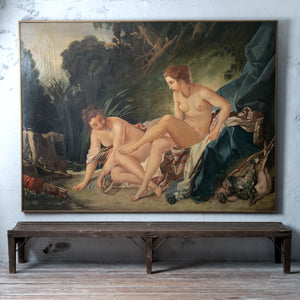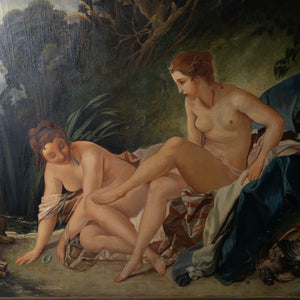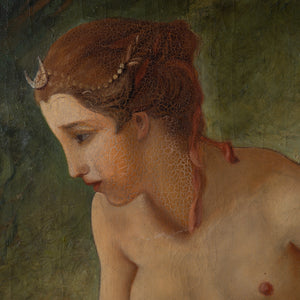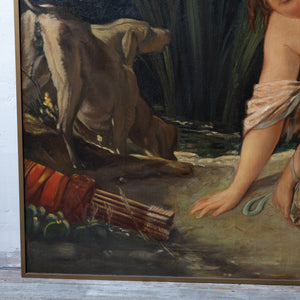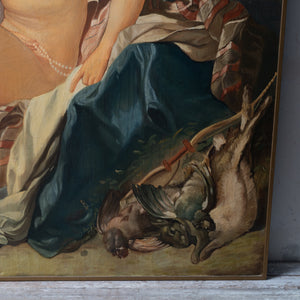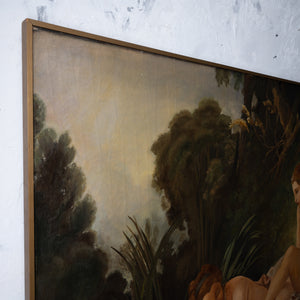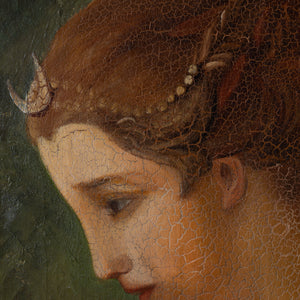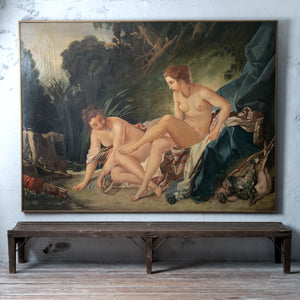 Diana Bathing, after Boucher Oil on Canvas, 19th Century
A large oil on canvas after François Boucher of a piece from 1742 that resides in the Louvre, Diane sortant du bain or Diana Bathing.  France, late 19th century.
93 by 69 ¼ inches; 1 ½ inches deep
The painting shows areas of in-painting and heavy craquelure in places.