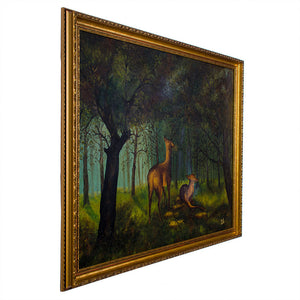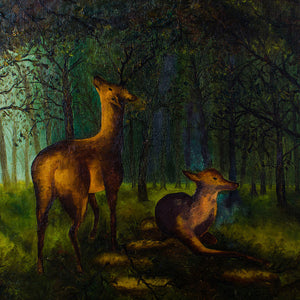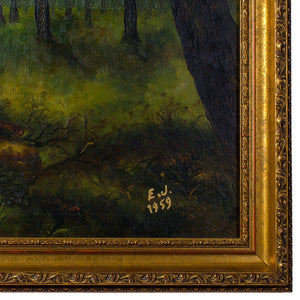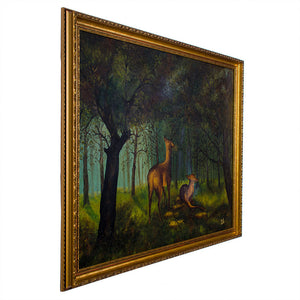 Deer in Forest, Oil on Panel, 1959
Offered is a framed mid-century painting of deer resting in the woods. The painting is signed "E.W." and dated 1959.
Sight 23 by 30 inches
Frame 26 ½ by 33 ½" 
The painting is in good condition. The frame is also in good condition with very little wear.