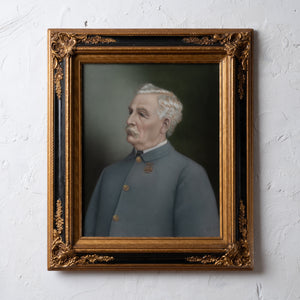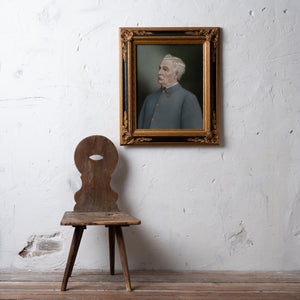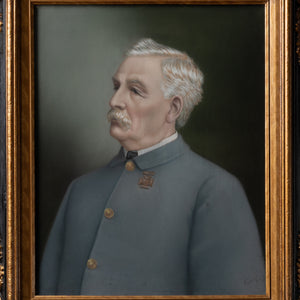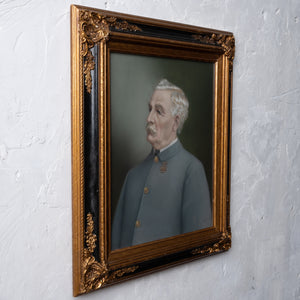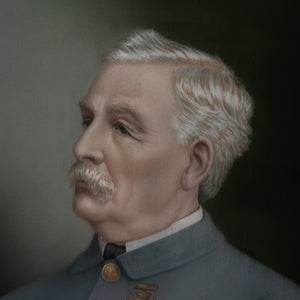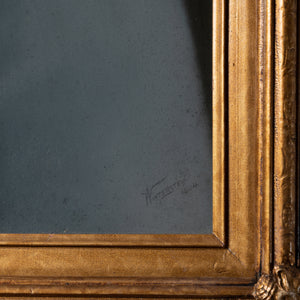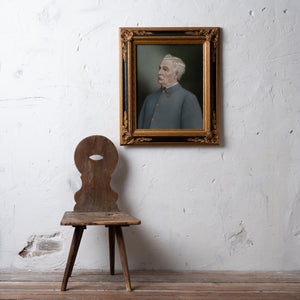 Confederate Captain Portrait by Winterstein, 1904
A.F. Winterstein 
Bristol, Pennsylvania/Richmond, Va
A pastel portrait of Confederate Captain William Thomas Butt of Augusta, Ga dated 1904 by the portrait artist A.F. Winterstein of Richmond, Va.
sight: 15 ½ by 19 ½ inches
frame: 23 ½ by 27 ½ inches
Very good overall condition.
Obituary of Captain Butt published in The Augusta Chronicle June 25, 1907:
CAPT. WM. T. BUTT DIED LAST NIGHT.
Passed away at family residence 731 Telfair Street, surrounded by family. Gentleman of Old School. All August will read this morning the announcement of the death of Captain William Thomas Butt with deepest and sincerest regret and sorrow. To the older residents of the city, and largely among the younger generation, there was hardly a more familiar figure than Capt Butt, or a citizen of the city more universally liked. A gentleman of the old Southern school, Capt. Butt was staunch in his convictions, though most affable and pleasant in his manner. Among his older friends he was known and referred to as an unreconstructed rebel. He was at heart as Confederate as the principles upon which those states themselves were founded, and until the time of his death those convictions remained with him, though he has lived those years of his life since the surrender at Appomattox in respectful obedience to the victors in the war wherein he fought.
For the last three years he had been a sufferer, though quietly so, and when surrounded by the members of his immediate family at his residence, 731 Telfair Street, he breathed his last at 8:30 o'clock yesterday evening, his passage was a though he had gone to sleep. And he leaves behind him in the minds of those who knew him best the memory of a good citizen, and an honorable and Christian gentleman.
Capt. William Thomas Butt was born at Glenville, Alabama, January first, 1843. He was the son of Dr. Jeremiah Butt and Anne Wright Thomas, who was a first cousin to Gen. George H. Thomas, known in history as "the Rock of Chickamauga."