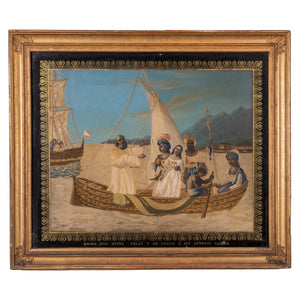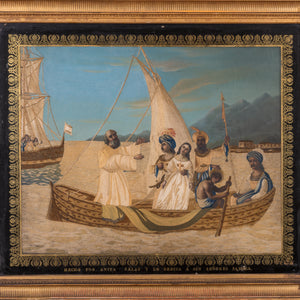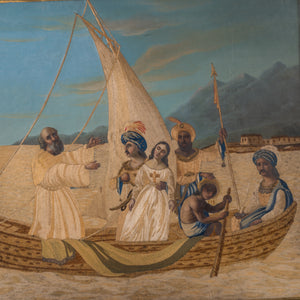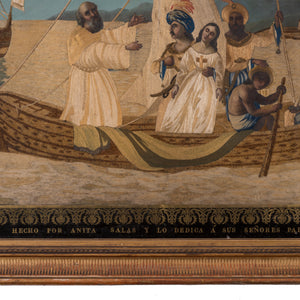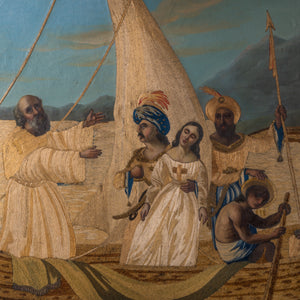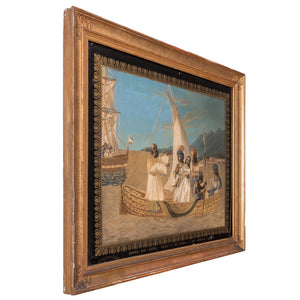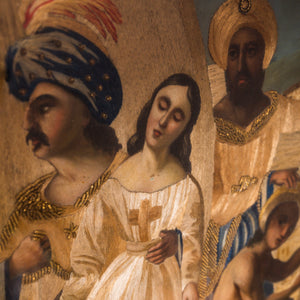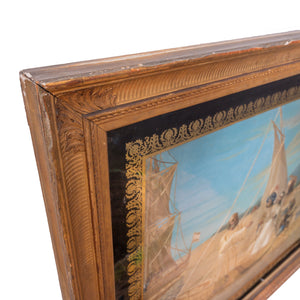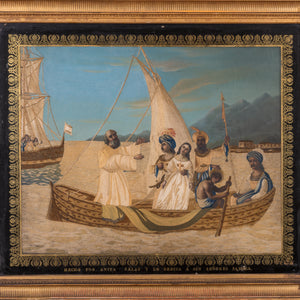 Columbian Silk Needlework, 19th Century
A South American historic Catholic painting with needlework under eglomise glass in gilt frame, c. mid 19th century.  Similar pieces attributed to artists from the historic Universidad del Rosario in Bogota.  Possibly a Barbary pirate kidnapping scene? 
Eglomise glass reads: "hecho por Anita Salas y lo dedica a sus senores padres."
sight: 26 ¾ by 21 ¼ inches

frame: 37 by 31 ¼ inches
Good overall; frame shows wear.