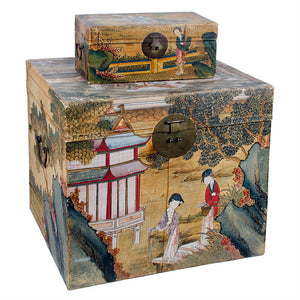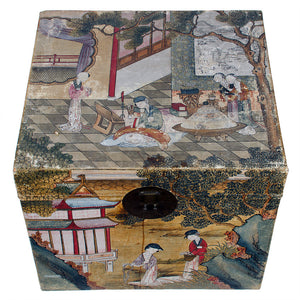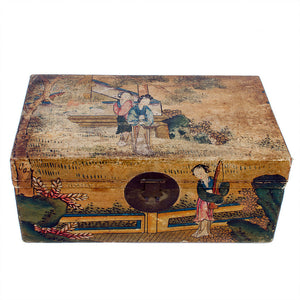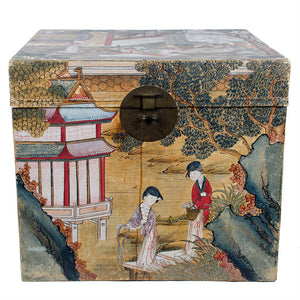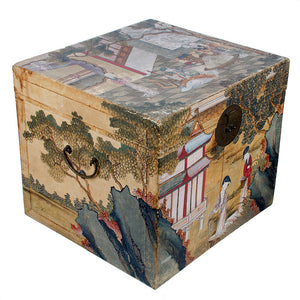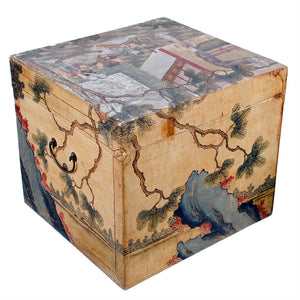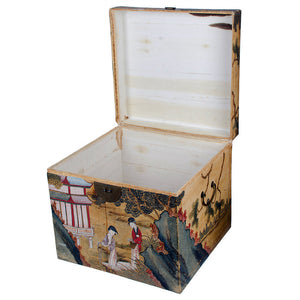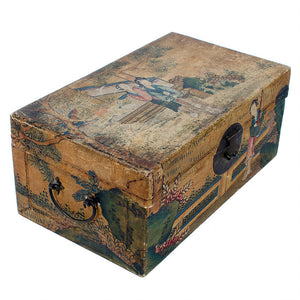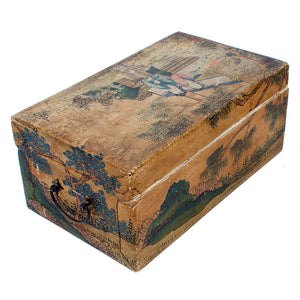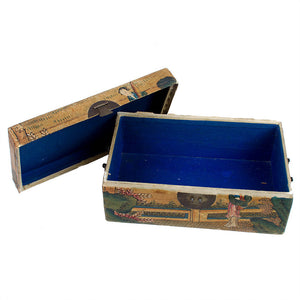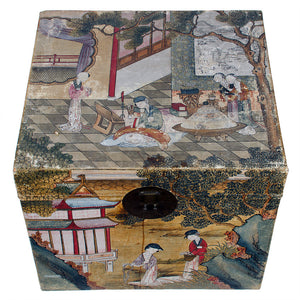 Chinese Qing Dynasty Pigskin Boxes - a Pair
Two Qing Dynasty pigskin covered wooden boxes with painted scenes.

The rare size larger trunk is in good condition with intact hinge.  
The latch has broken with a stain running below.  
21 inches wide by 20 inches deep by 18½ inches tall.

The smaller box does not have the hinge intact and also has a broken latch. Blue lining. 
13 inches wide by 8 inches deep by 6 inches tall.
Each have some paint loss.