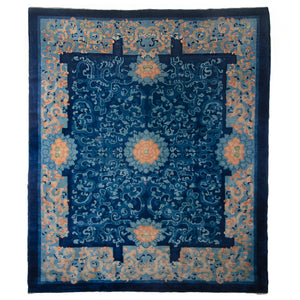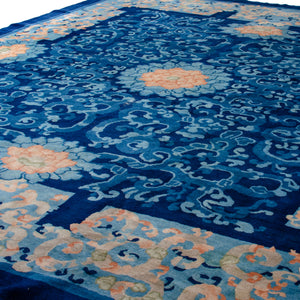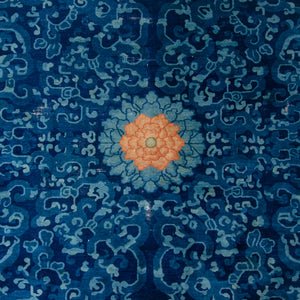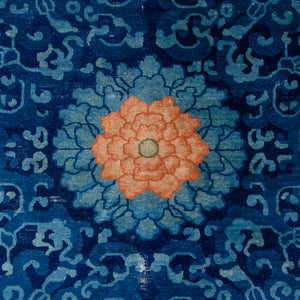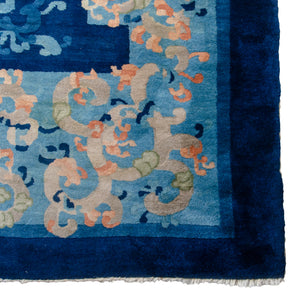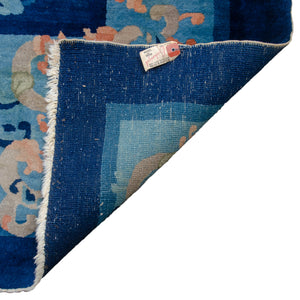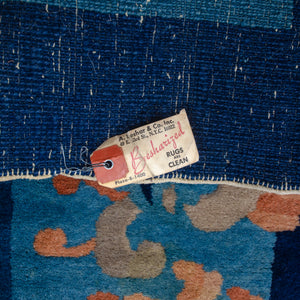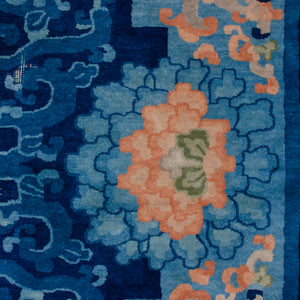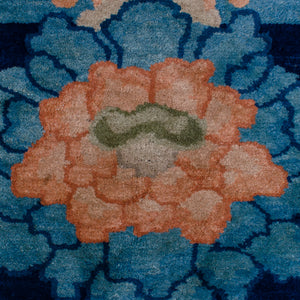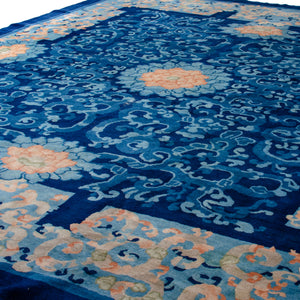 Chinese Peking Rug, c.1920s
A Chinese Peking rug made circa the 1920s. 
A great all-over deco design retaining vivid shades of blue, muted coral and green.  Wool on cotton with original white selvedges.  A gem for the collector.
97 ½ inches wide by 114 ½ inches long (8' 1" by 9' 6") 
Very good overall with a few spots of pile wear exposing the foundation.  
Free Shipping