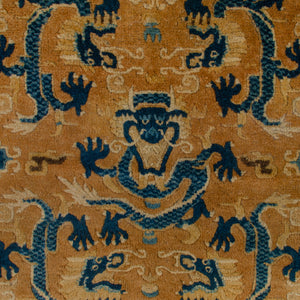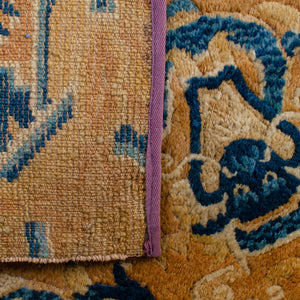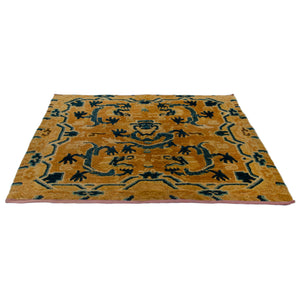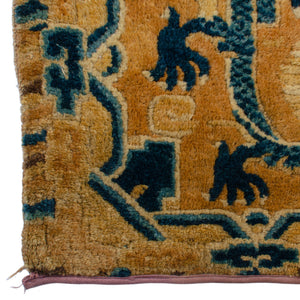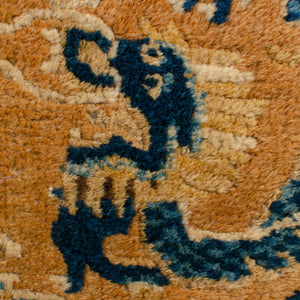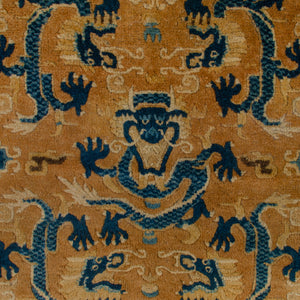 Chinese Ningxia Chair Seat Rug, c.1830
A Chinese Ningxia chair seat, a.k.a. lama's throne cover, circa 1800-1830.
Gold field with blue 5-claw dragons enclosed by clouds, waves and the holy mountain with a Yun Tsao Tou border that has losses on the fringe edges with binding added; loose at one corner.  4-ply warp and good even pile.  
30 by 30 inches
Good overall with fading, wear at edges and repairs.
estate of Philo W. Parker, New York City
Free Shipping