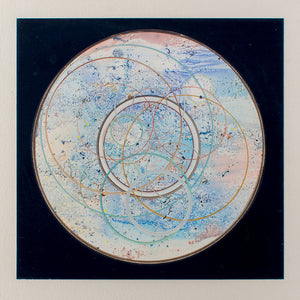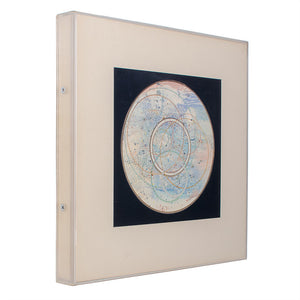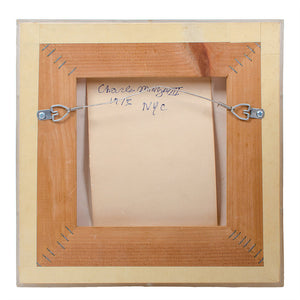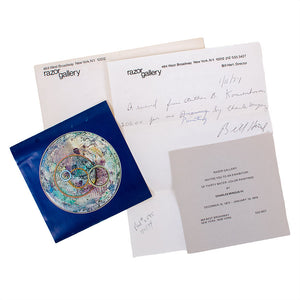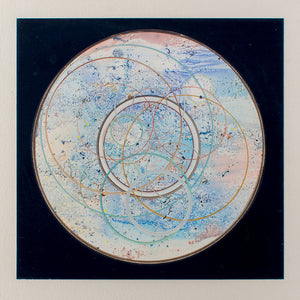 Charles Mingus III Watercolor Painting 1973
Charles Mingus III
An original painting featuring an abstract circle design. This piece was from the collection of Arthur B. Kouwenhoven, Jr. and was part of an exhibition of thirty water color paintings at the Razor Gallery in New York which ran from December 1973 through January 1974.
Provinance provided by Razor Gallery is included.
Sight 6 ⅜ by 6 ¼ inches
Frame (plexibox) 10 ¼ by 10 ¼ inches
The painting is in excellent condition. It is framed in a plexibox which is good with some surface scratches.
Charles Mingus III, son of the legendary jazz musician has become a renowned, multifaceted artist in his own right. He studied calligraphy, under Shiro Ikagowa and later worked in many mediums including painting, metal spinning, sculpture in addition to playwriting, filmaking and animation.