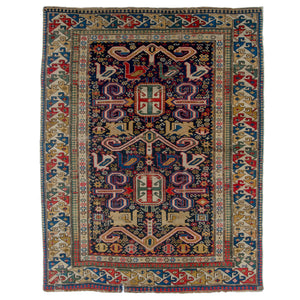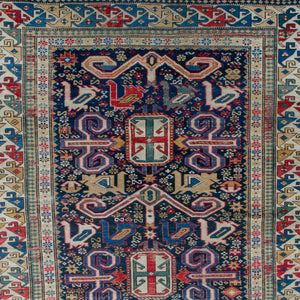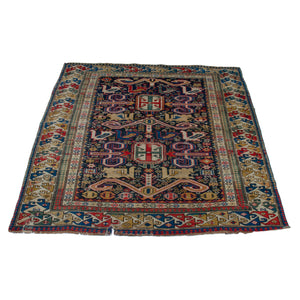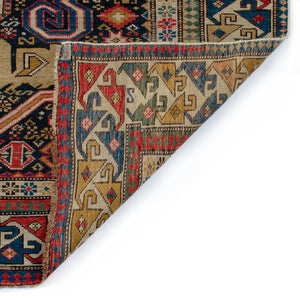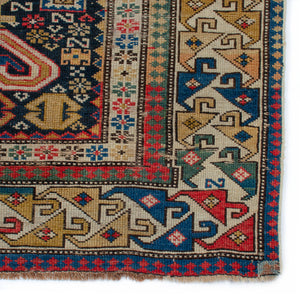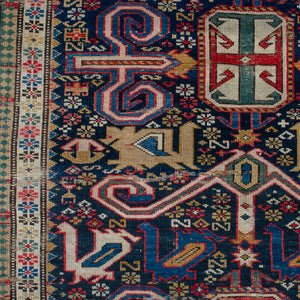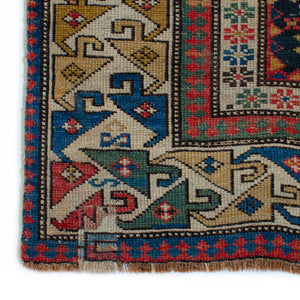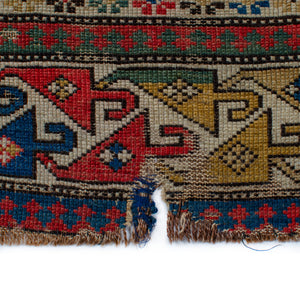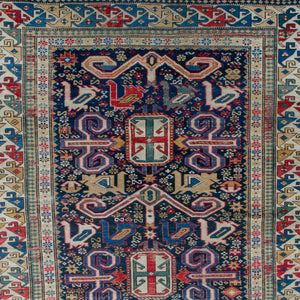 Caucasian Kuba Perepedil Rug, c.1900
A unusual and collectible antique Caucasian Kuba district Perepedil rug, circa 1900.
An electric field with saturated colors surround the perepedil ram's horn motif.  With eagle's beak border and other elements uncommon for a Perepedil rug.
Repairs to border and left of center.  Fair condition.
45 ¾ inches wide by 58 ½ inches long