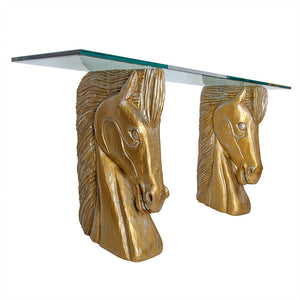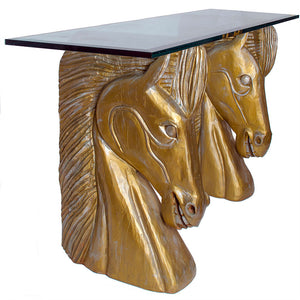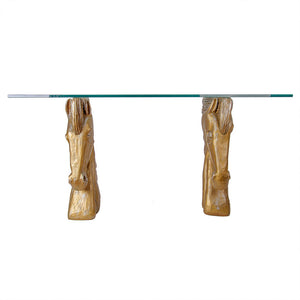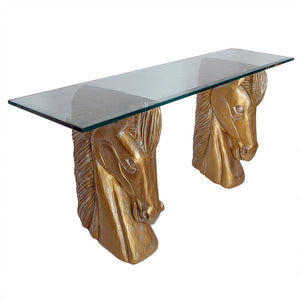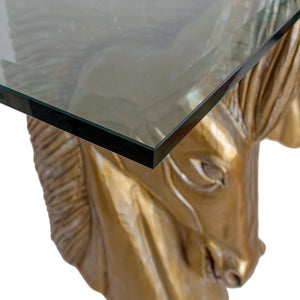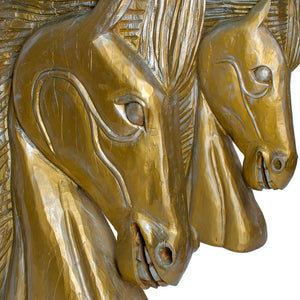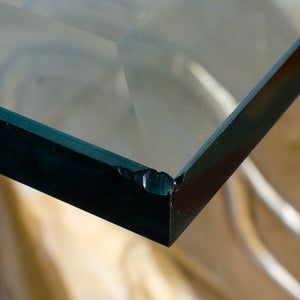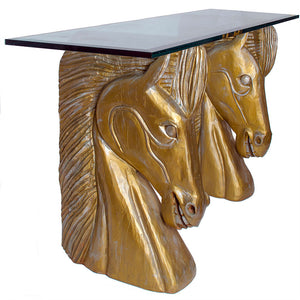 Carved Horse Head Console Table
Carved wooden horse head console table with bevelled edge glass top.
The life-sized heads are gold with silver undertone.  
The heads are each 31 inches tall by 20 inches deep by 7 inches wide.
The glass is ¾ of an inch thick and measures 66 inches wide by 18 inches deep. Total height of table is 32 inches.
Excellent condition with one small chip to the glass at rear right corner.