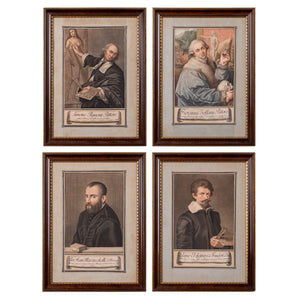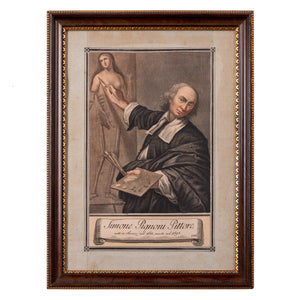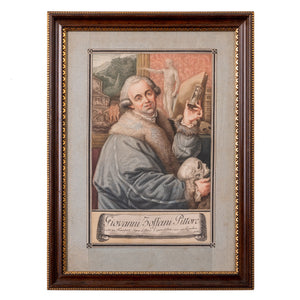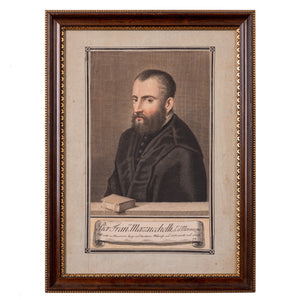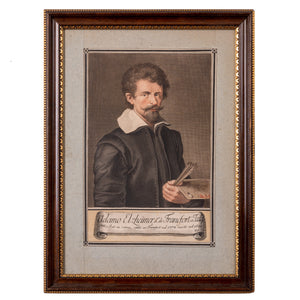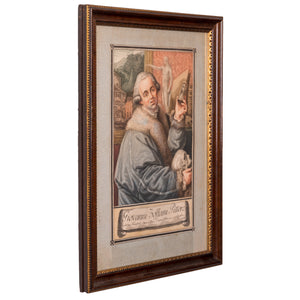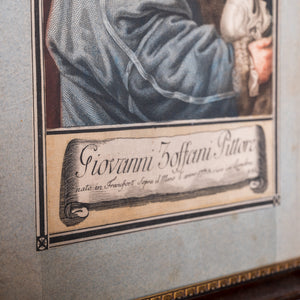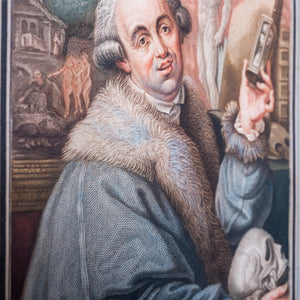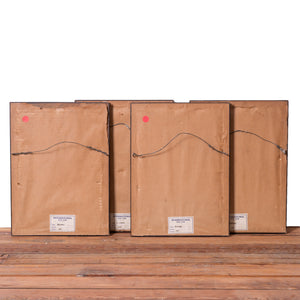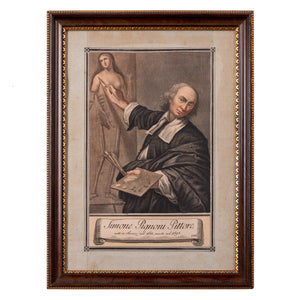 Carlo Lasinio Artist Portrait Engravings, 18th Century - Set of 4
Carlo Lasinio
(1759-1838)

Four hand-colored engravings from Lasinio's Ritratti Originali de Pittori Esistenti Nella Reale Galleria de Firenze, published from 1791-96.  The entire publication included 99 engravings from portraits of artists and scholars.  
Included in this set are portraits of Adam Elsheimer, Simone Pignoni, 
Johan Zoffany, and Pier Francesco Mazzucchelli "Moroni".   
sight: 7 ¼ by 11 ½ inches (trimmed)
frame: 11 ¾ by 15 ½ inches
Good overall condition.
Carlo Lasinio, an Italian printmaker, began his career as a painter at the Accademia di Belle Arti in Venice, then shifted his focus to printmaking, later teaching engraving at the Accademia in Florence.