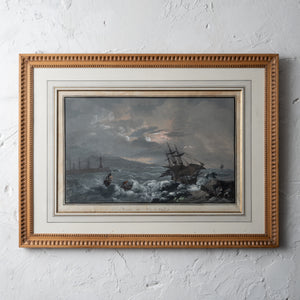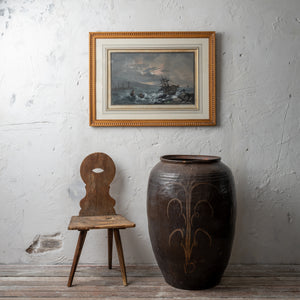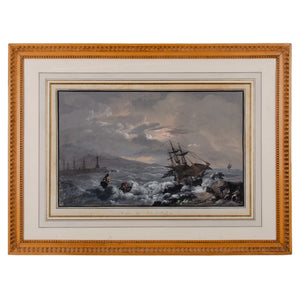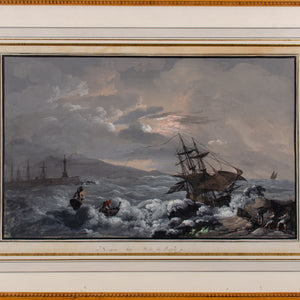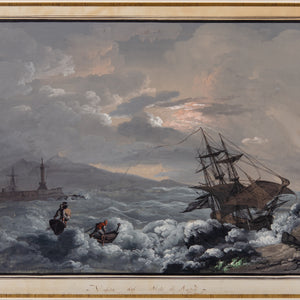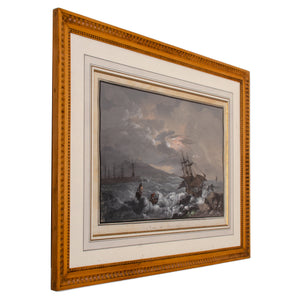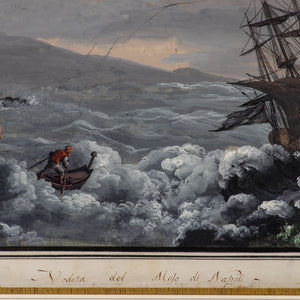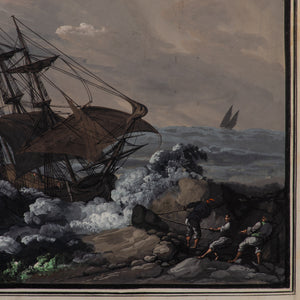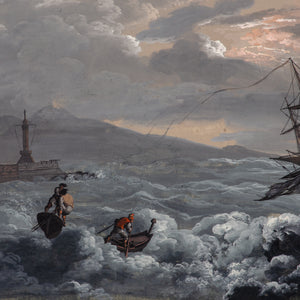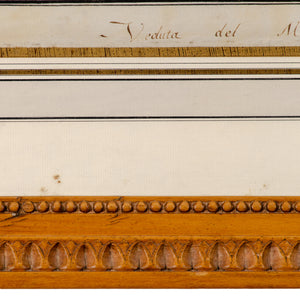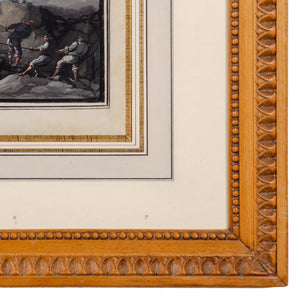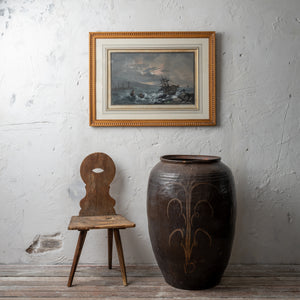 Camillo de Vito, View from Naples Pier, Gouache, c.1820s
Camillo de Vito
(Italian, active 1794-1845)
Veduta del Molo di Napoli (view from the Naples pier), circa 1820s.
A gouache on paper depicting a sailing ship with men battling turbulant waters to moor a ship in distress in the port of Naples with Vesuvius erupting in background.
signed lower left, Camillo de Vito
titled lower center, Veduta del Molo di Napoli
sight: 17 by 26 inches
frame: 27 ½ by 37 inches
Painting shows light surface scratches and spots.  Mat with spots on lower edge. 
Camillo de Vito - A master painter, he specialize in views of the Neapolitan coast.  He worked primarily with gouache, a technique he and his colleagues revived and perfected.