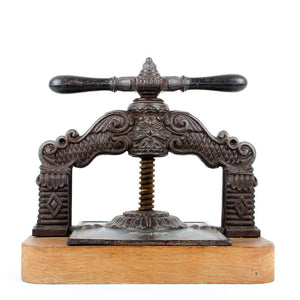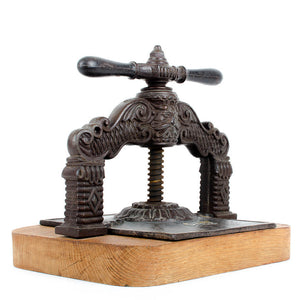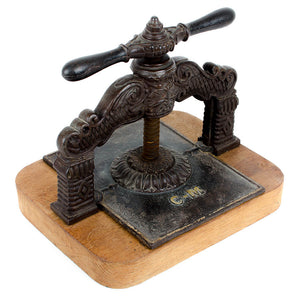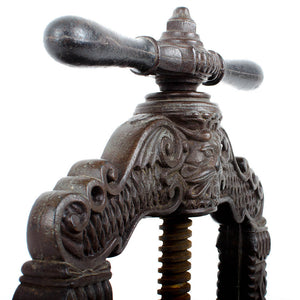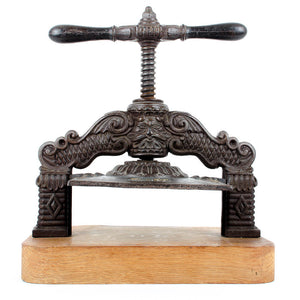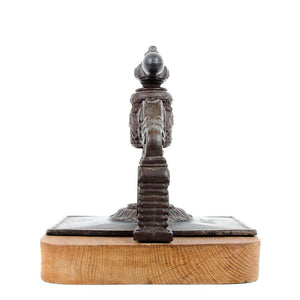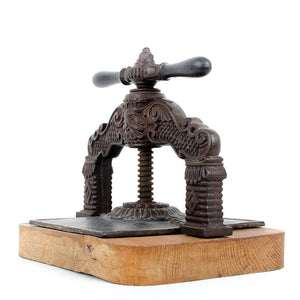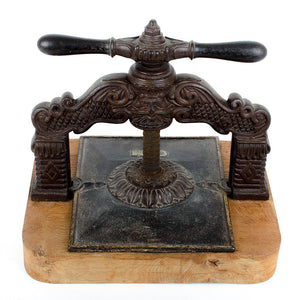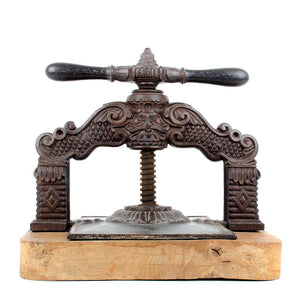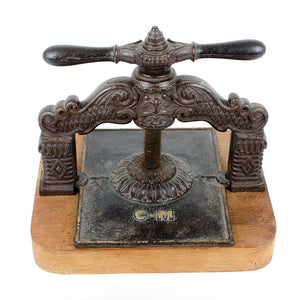 C. 1850s Victorian Cast Iron Copy Press
Offered is a c.1850s cast iron copy press. Commonly referred to as "book presses", these copy presses were fixtures in every Victorian office and were the first desktop publishers. Moistened tissue was pressed against original letters written with copy ink. They could then be dried and, as the copied text would be in reverse, held up to the light to be read. It can be used as a book press for a couple books at a time with a 3 1/4 inch throat. Proper book presses on the other hand would open to 12 inches or more to accommodate multiple books.

16 1/2 inches tall
base 14 by 11 1/4 inches
38 pounds

This is a museum quality piece adorned with elaborate neo-gothic green man imagery.  
The maker's mark C-M is cast into the upper platen.  
It is mounted on a 2 inch thick piece of solid oak. 
The piece is in excellent condition for its age.