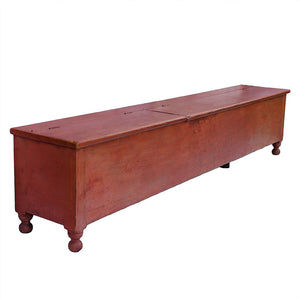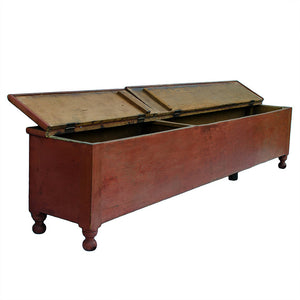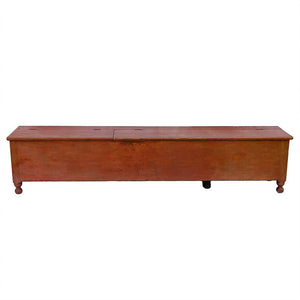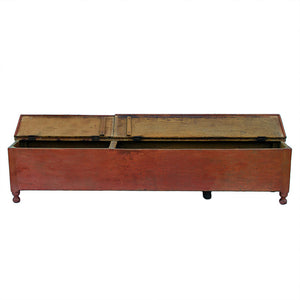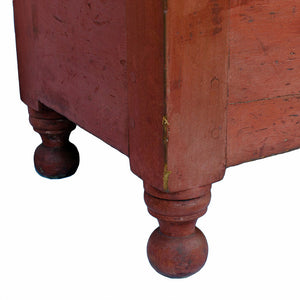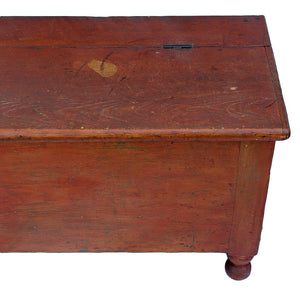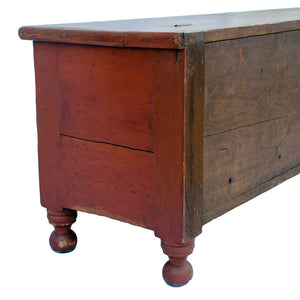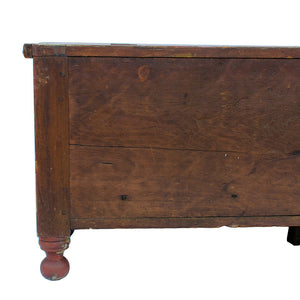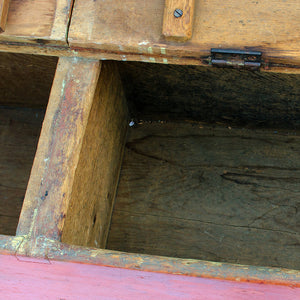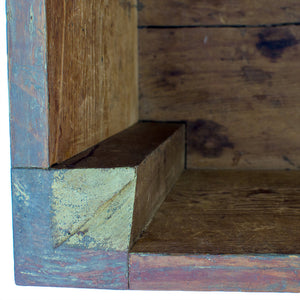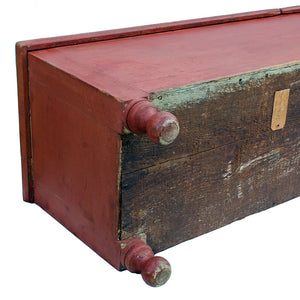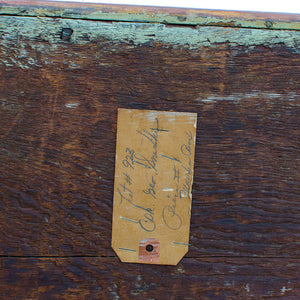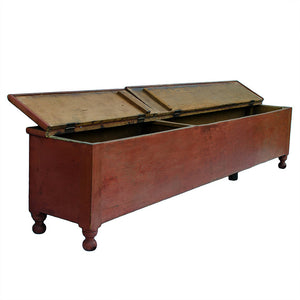 c.1850 New York Primitive Storage Bin
A circa 1850 red painted pine lift-top storage bin from New York.
These types of bins were once used on a porch for storing kindling and firewood away from the elements. However, this example being much larger than any we've seen may have been custom built for a more specific purpose.
It is from the estate of New Jersey native Navy Lt. Commander George Snediker whose grandfather was an innovative fishing net maker from Gravesend Bay, New York. He was refining and introducing his pound-nets to the market at the time this bin was built so this looks to have been made for the storage of fishing nets.
Two lift lids over two compartments.
Turned ball feet.
Very good condition with expected wear.
99 inches long by 17 inches deep by 21 ½ inches tall