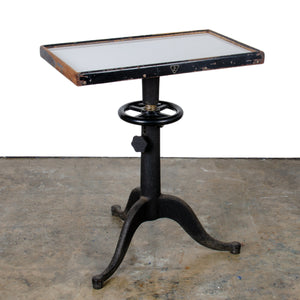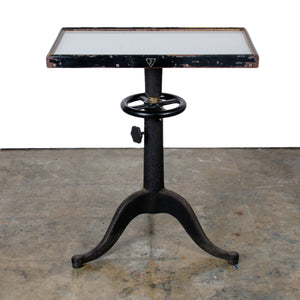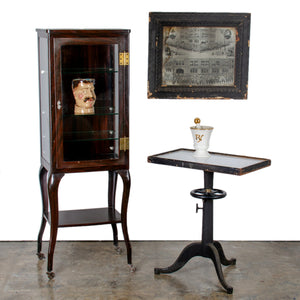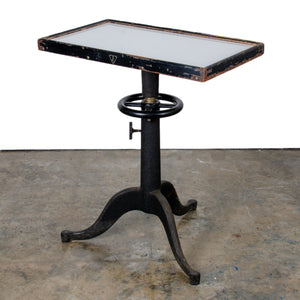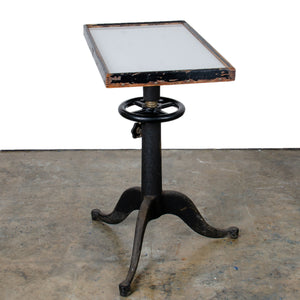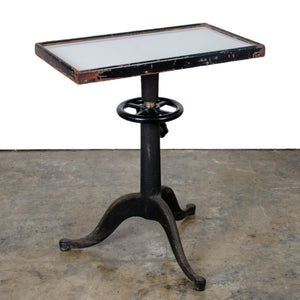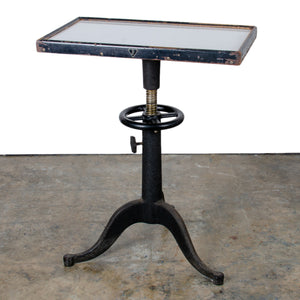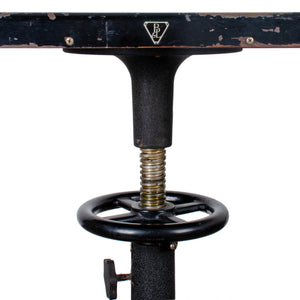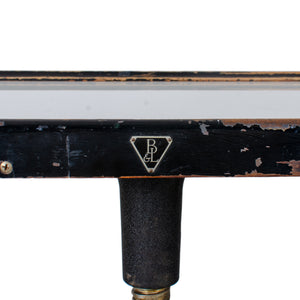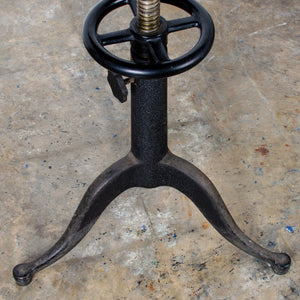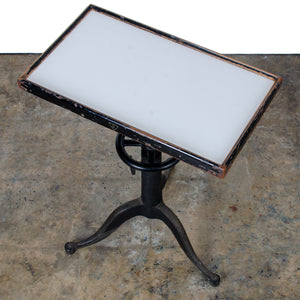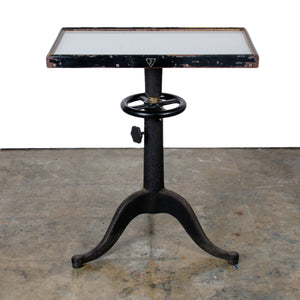 Bausch & Lomb Milk Glass Optometrist's Table
A Bausch & Lomb optometrist's examination table with milk glass top.  
Heavy cast iron tripod base with hand cranked height adjustment wheel.  
Wood framed milk glass top.  Glass is in excellent condition.  Painted frame shows losses. 
Very good overall.
25 inches wide by 14 ¾ inches deep.  Height 28 ½ inches tall adjusting upwards to at least 32 inches.
Free Shipping