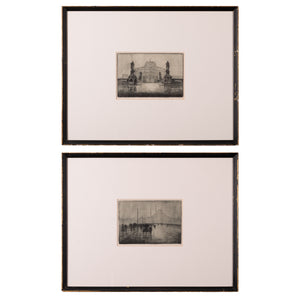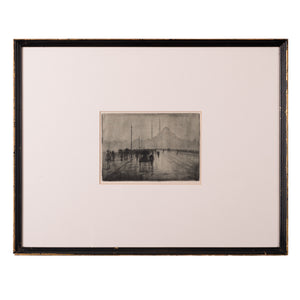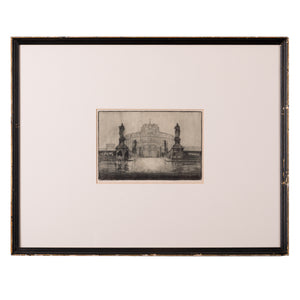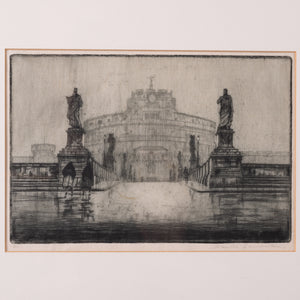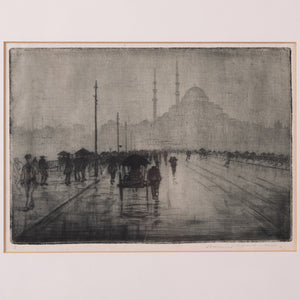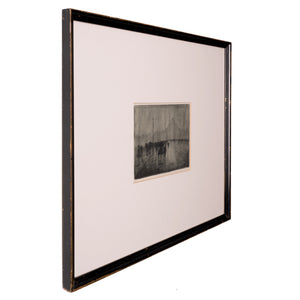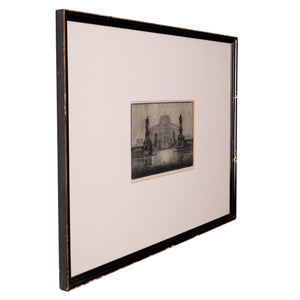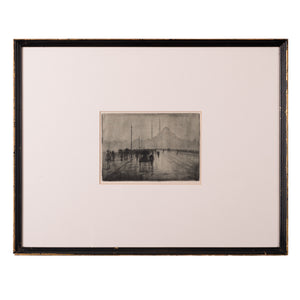 Armin Landeck Etchings - A Pair
Armin Landeck
(American, 

1905-1984

)
This pair of etchings is likely from Landeck's European tour from 1927-1928 when he produced sketches and etchings of places and people of interest. One print is a view of Ponte Sant'Angelo (St. Angelo Bridge) in Rome, Italy.  The other print is a view of the Yeni Cami (New Mosque) from the Galata Bridge in Istanbul, Turkey.
Both etchings are signed Armin Landeck in the lower right with I-1 notated in the lower left.
Sight: 7 by 5 inches

Frame: 18 ¾ by 14 ¾ inches
The prints are in good condition.  The framing shows some wear, including some open corners.
Born in Wisconsin, Armin Landeck later studied at Columbia University and University of Michigan, studying architecture and later gaining an interest in printmaking. He and also took summer courses in New York at The Art Students League.  After graduation in 1927, he travelled and worked in Europe, making sketches and prints along the way. He worked in etching, aquatint, drypoint and lithography.