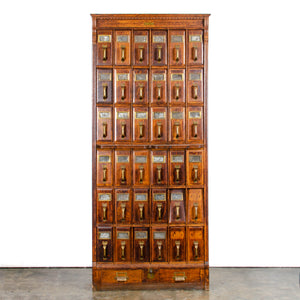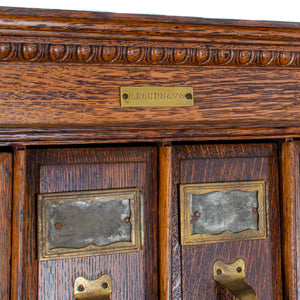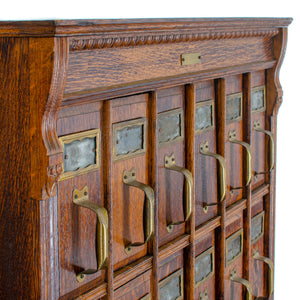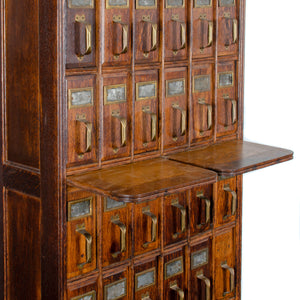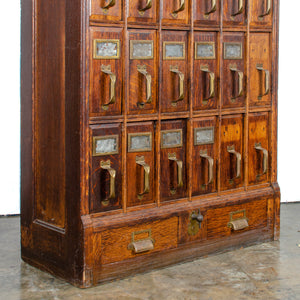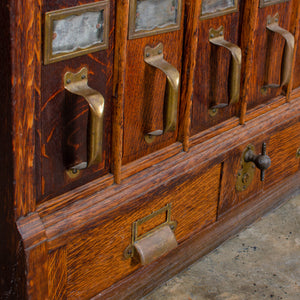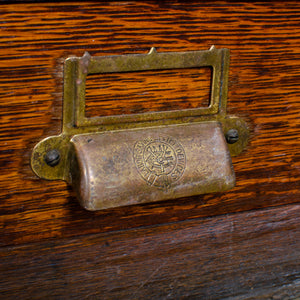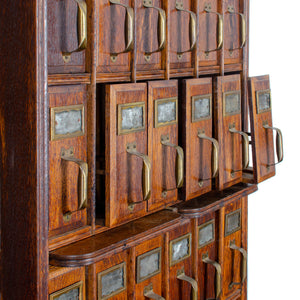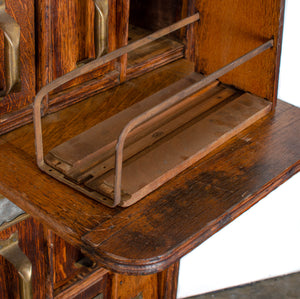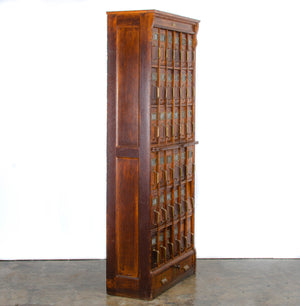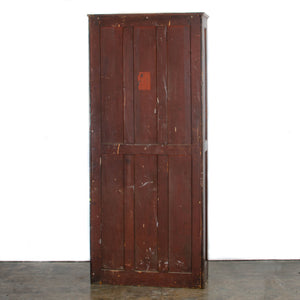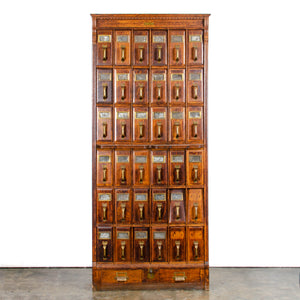 Antique Vertical File Cabinet
Vertical oak file cabinet, c.1910.
38 drawers with with brass pulls and label holders.  Two sliding shelves.
Bearing maker's badge, H.F. Quinn & Son, a firm from Long Island and New York City known for building construction and the construction of fine office furniture.
Very good condition.  Three drawers missing label holders.  Drawers have issues with tight fit and some of the drawer joints and brackets are loose.
35 inches wide by 15 inches deep by 81 inches tall
Drawer interior dimensions:
4 ¼ inches wide by 12 inches deep by 10 ½ inches tall