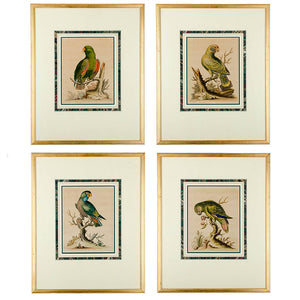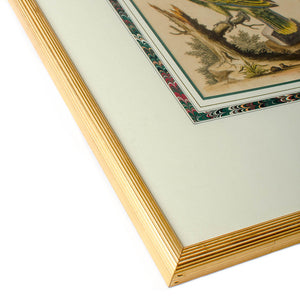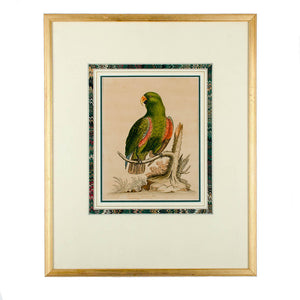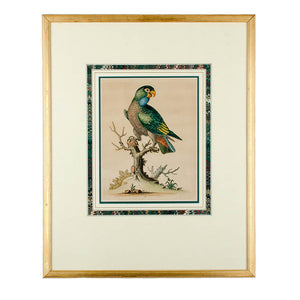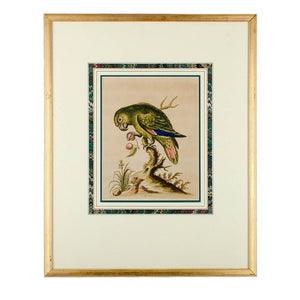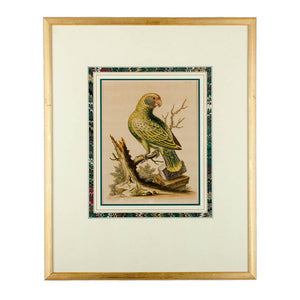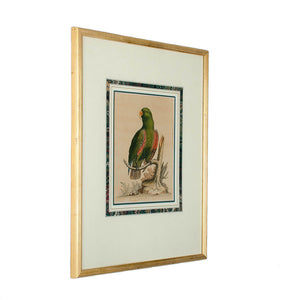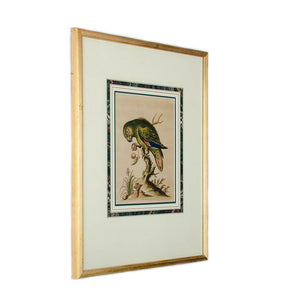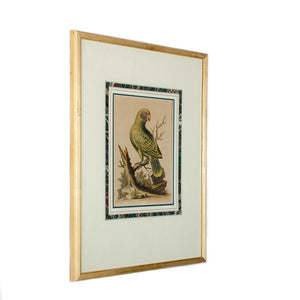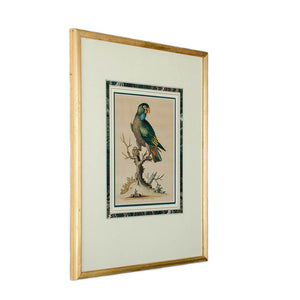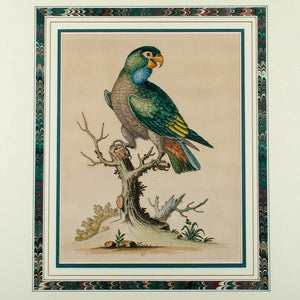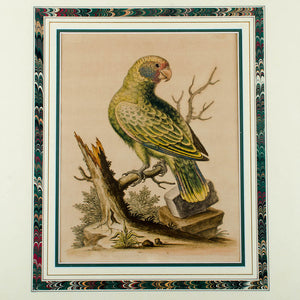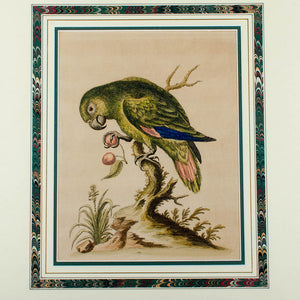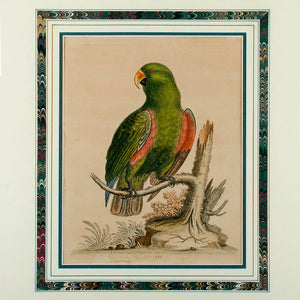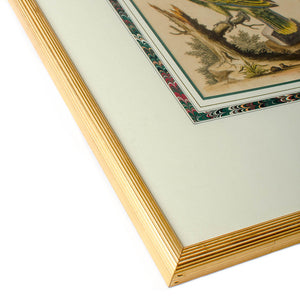 Antique Parrot Engravings by George Edwards - set of 4
Offered are four custom framed quarto engravings with original hand coloring by George Edwards. London, 1743-1758. Custom gilt frames. Handmade traditional French mats.

Condition: 18th century chain linked paper has browned. Prints and frames in good condition and ready for hanging.

Additional Measurements:
Prints measure 9 1/2 by 12 inches.
Visible under mat 7 1/2 by 9 3/4 inches.

George Edwards was an English naturalist and ornithologist who was known as the "father of British ornithology". He is perhaps more well known today for his bird engravings.