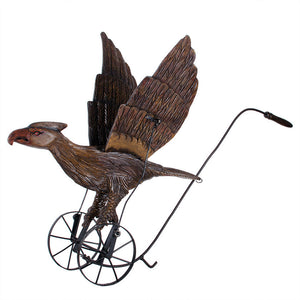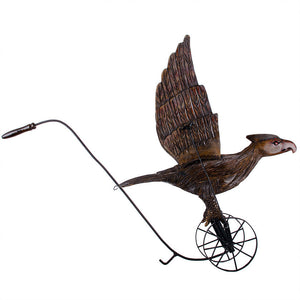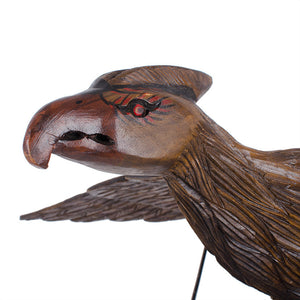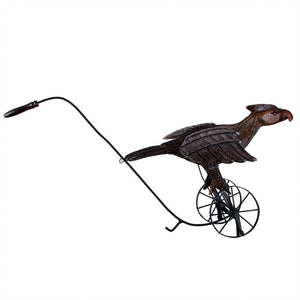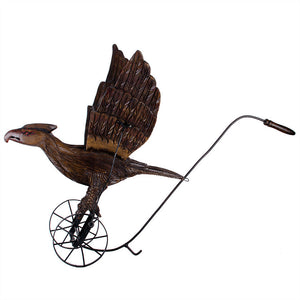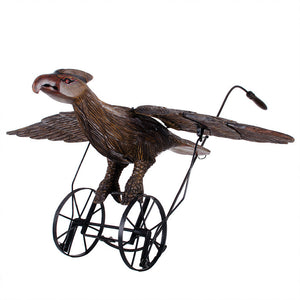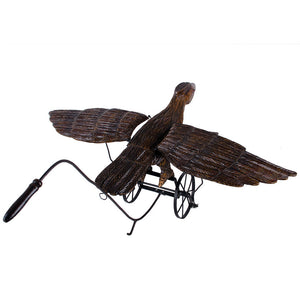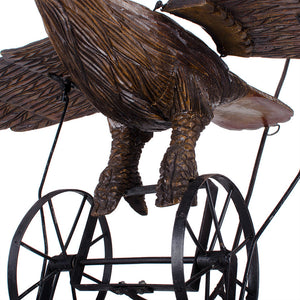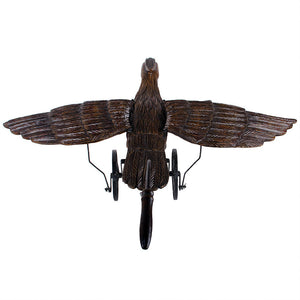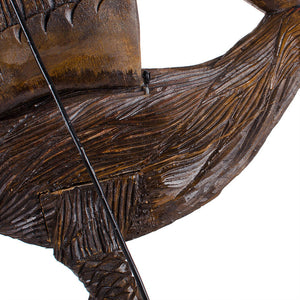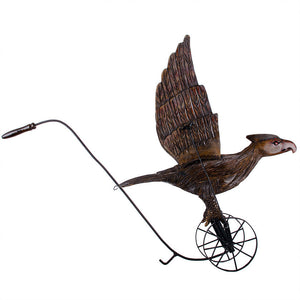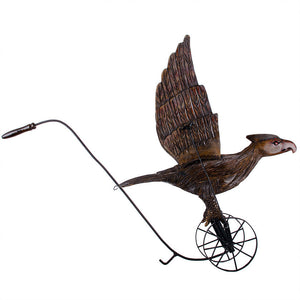 Antique Mechanical Eagle Push Toy
American carved and painted eagle push toy from the early 20th century. 
Wrought iron frame mechanism in good working condition. Pushing flaps the wings in a very natural movement. 
Crack on the right flank of the bird body is solid and not in danger of running or breaking.
Some screws and hardware have been replaced. Finish worn in places.
Excellent overall condition.