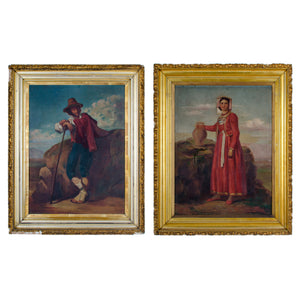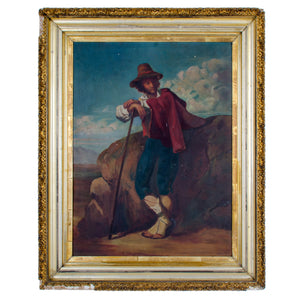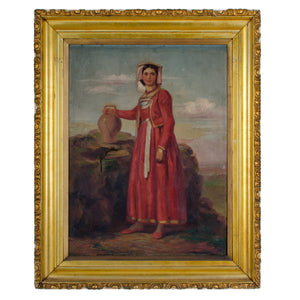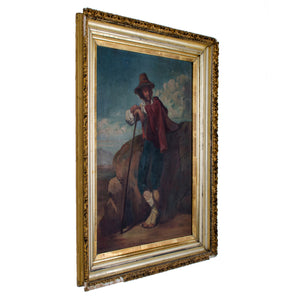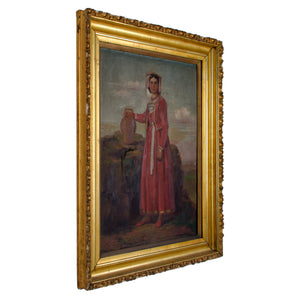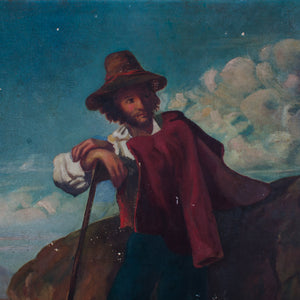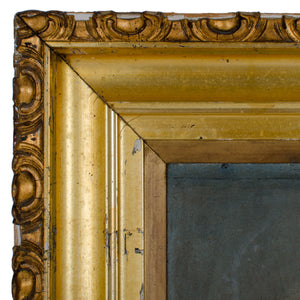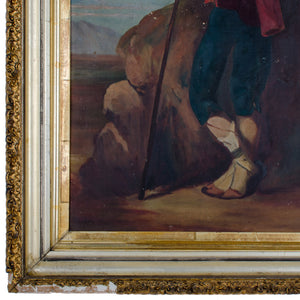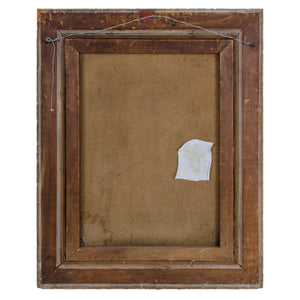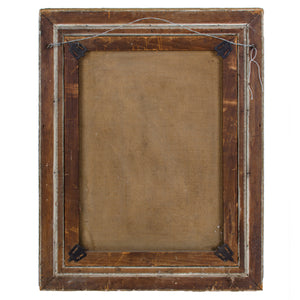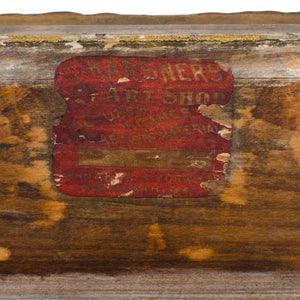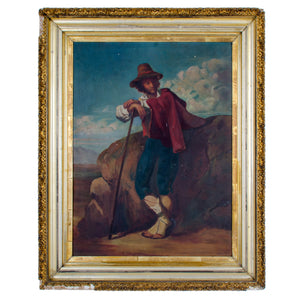 Antique Italian Peasant Oil Paintings - A Pair
An antique pair of oil on canvas paintings depicting an Italian peasant couple, circa 1890.
Framed or sold by Karsners Art Shop of Savannah, Georgia at the corner of Whitaker and York Streets.
The paintings and frames are heavily distressed with losses.
The shepherd has several small spots of paint loss.
The wife painting has a tear with some repair and inpainting.
sight of each is 18 inches wide by 24 ¼ inches tall
frame sizes are 25 ½ inches wide by 31 ½ inches tall
2 inch frame depth