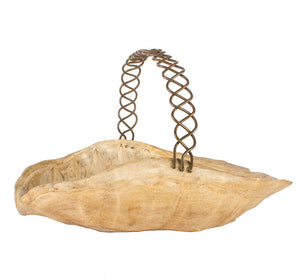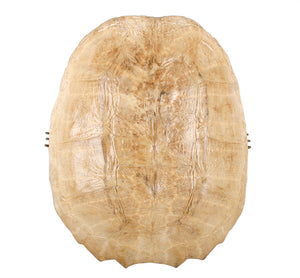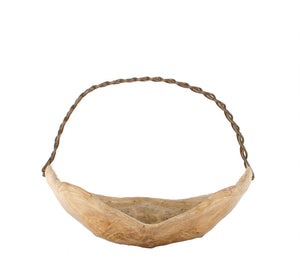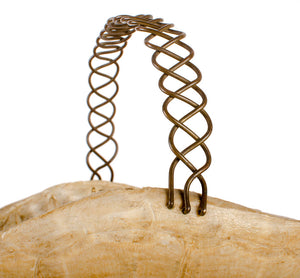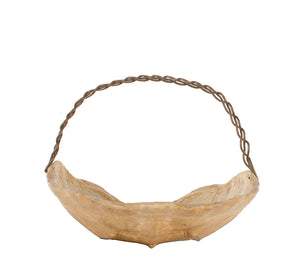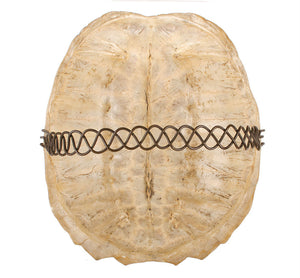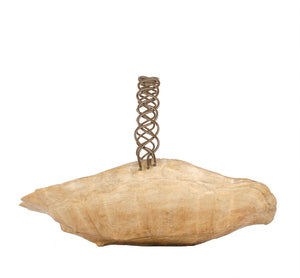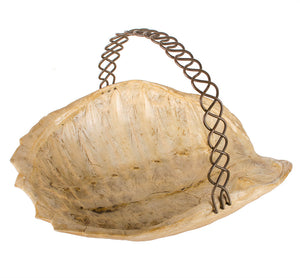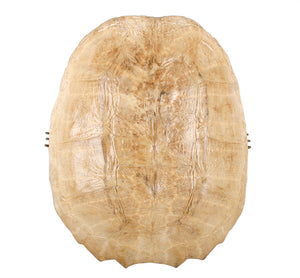 Antique Blonde Turtle Shell Carapace Basket
This very unique basket was possibly made on a ship by a sailor in the 19th century.  
Sailors were known to have collected shells of the turtles they captured and ate on their journeys. They striped them down to their carapace and polished them to pass the time on their long trips home where they presented them as gifts to their families and friends.  

This shell is unique in that someone has skillfully crafted it into a basket with woven bronze wire.

There is an old crack running three inches along the center that is not very noticeable.
This piece is in excellent condition.