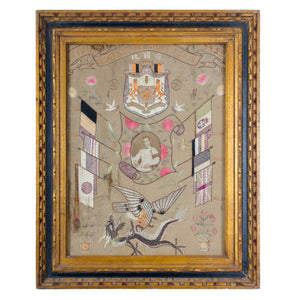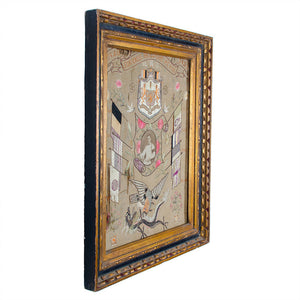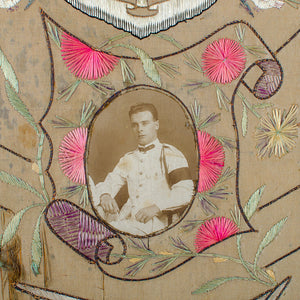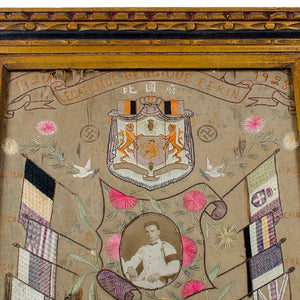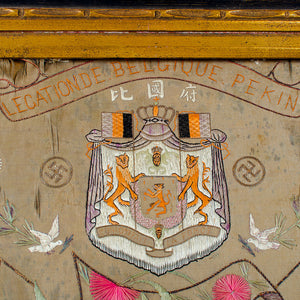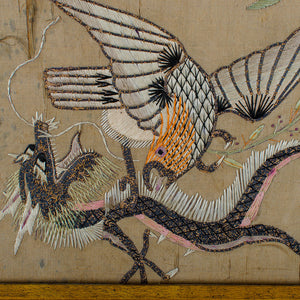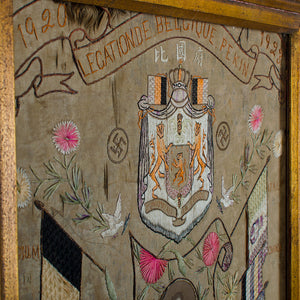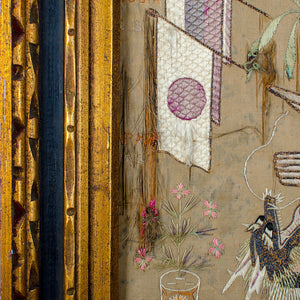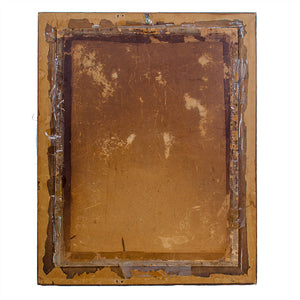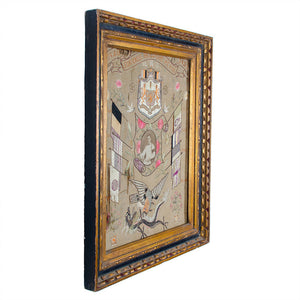 Antique Belgian Sailor's Silkwork, c.1923.
Offered is a Belgian sailor's silkwork from the golden era of Peking, China's Legation District, c. 1923. It features flags from all legations, dragon and eagle, coat of arms of Belgium, swastikas and floral ornamentation.
Sight 17 ½ by 24 inches
Frame 24 ½ by 30 ½ inches
The applied photograph of the young delegate is in great condition. There is unraveling of the weave on the lower left side and the upper left top edge. The piece is mounted to the back of the later undersized frame.