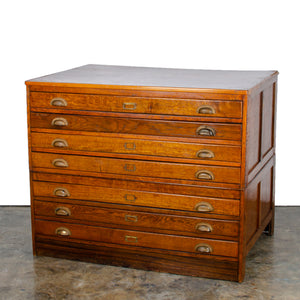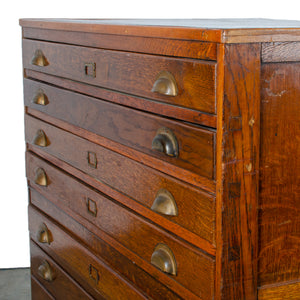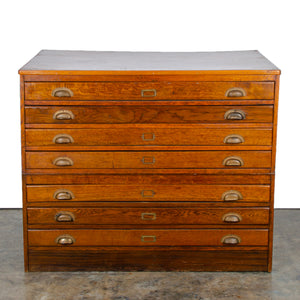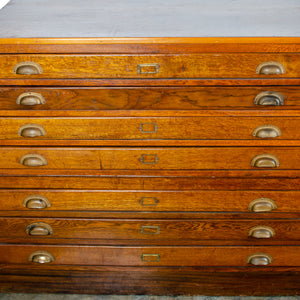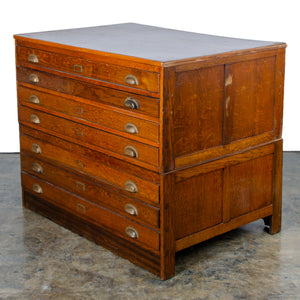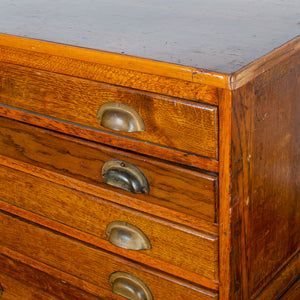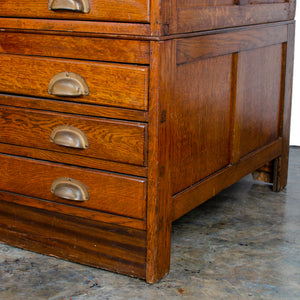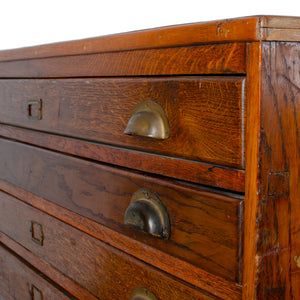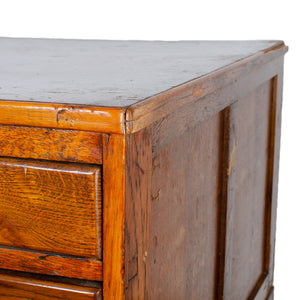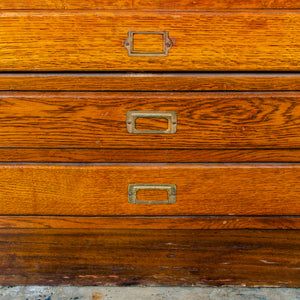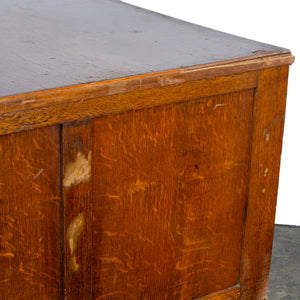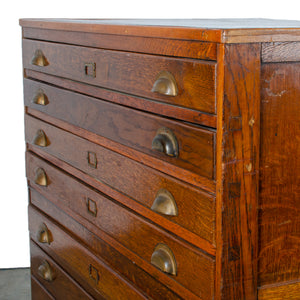 Antique Architect's Flat File Cabinet Map Case
Antique seven drawer architect's flat file cabinet in oak.  
Two pieces with panelled sides.
46 inches wide by 32 inches deep by 37 ½ inches tall.
Interior drawer dimensions of 43 inches wide by 29 ¼ inches deep.
Good condition with missing trim on rear right top.  Missing one label holder.  Some flaws with wood filler on sides.  Light warping to top and drawers.