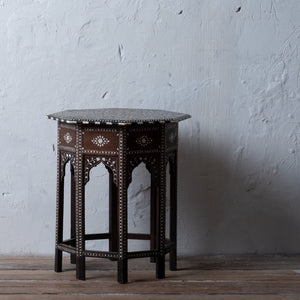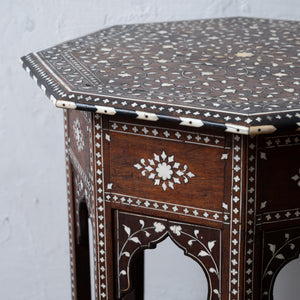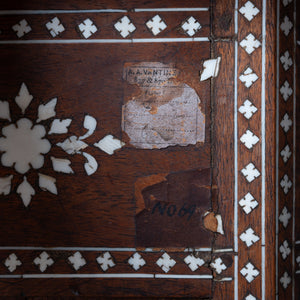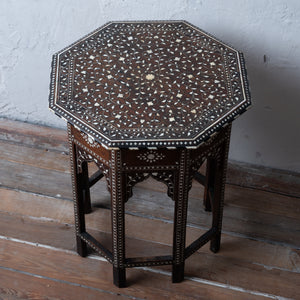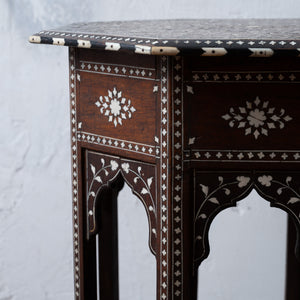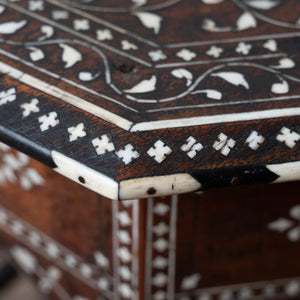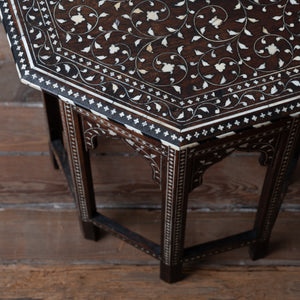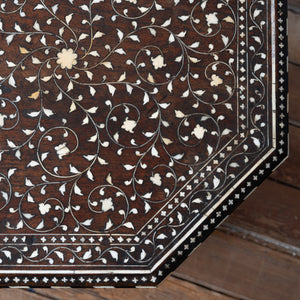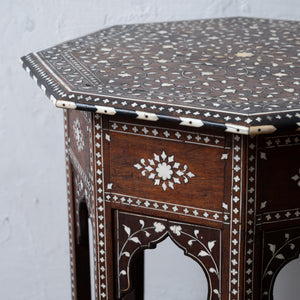 Anglo-Indian Octagonal Traveling Table - A. A. Vantine & Co.
An Anglo-Indian inlaid octagonal traveling table, circa 1890.  Retaining tags from A.A. Vantine & Co., importers of New York, harkening back to a time of global discovery and quality craftsmanship.
18 ¾ inches wide by 17 ½ inches deep by 20 ⅜ inches tall 
Excellent condition.