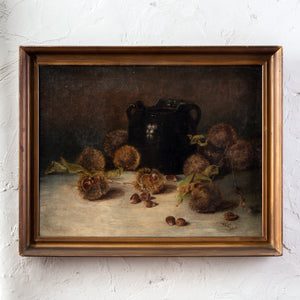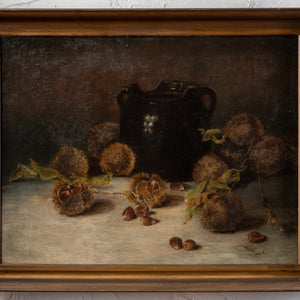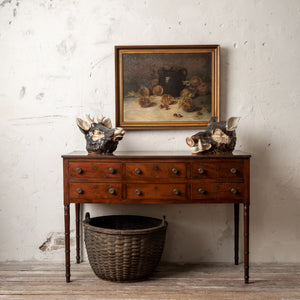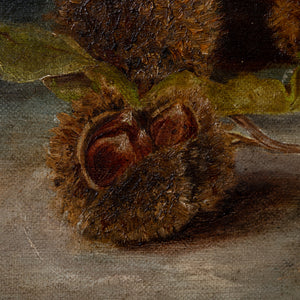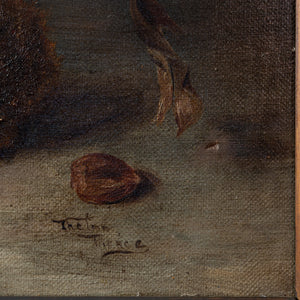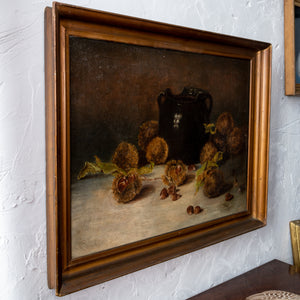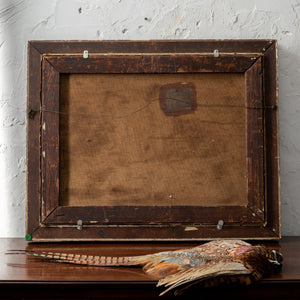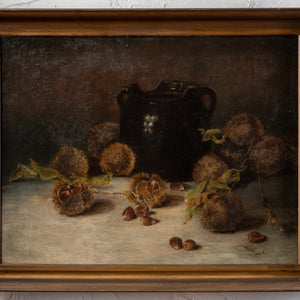 American Chestnut Still Life, c.1917
An oil on canvas still life by Thelma Crawford Pierce of Macon, Georgia, circa 1917 depicting the American Chestnut fruit before the blight wiped them out.  
canvas: 25 by 19 inches
frame: 28 ¾ by 23 inches
Good overall with a repair and a couple small spots of in-painting.  Frame painted with corner damages and repairs.