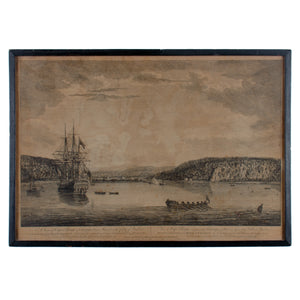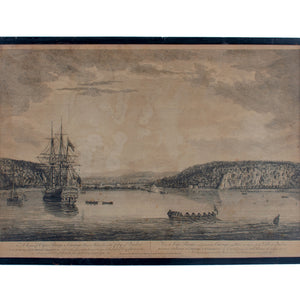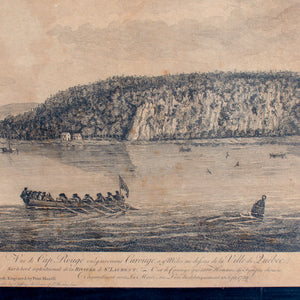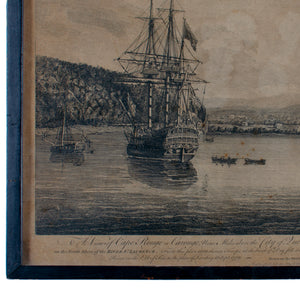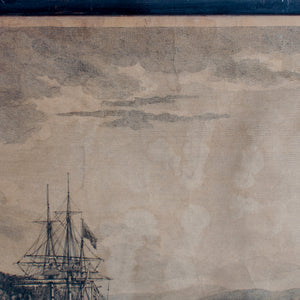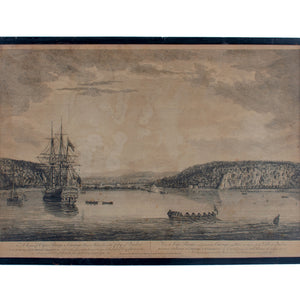 A View of Cape Rouge, Quebec, Canada, Mazell after Capt. Hervey Smyth, c.1760s
A View of Cape Rouge, or Carouge, on the Saint Lawrence River, north of Quebec.  
Engraving by Peter Mazell after a drawing by Captian Hervey Smyth, published c.1760's, London.  
The image depicts British troops in the water with flags flying set against a Canadian landscape.  Intended for a European audience with great interest in the colonies this print is from a series of the rarest and most important early views of the American landscape.  
21 ¾ by 15 ¼ inches
The print has age-related imperfections such as toning, stains, and foxing.  Frame shows wear with scuffs and scratches.