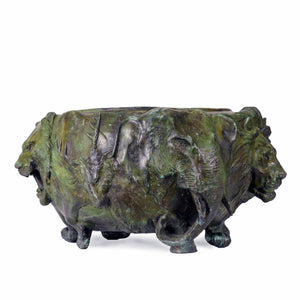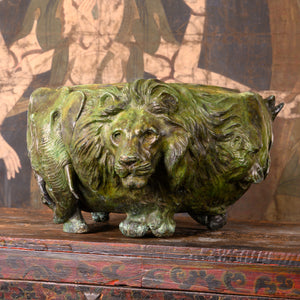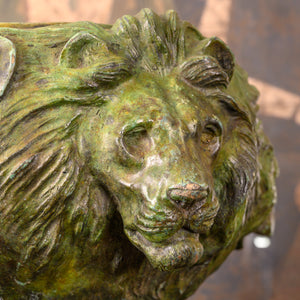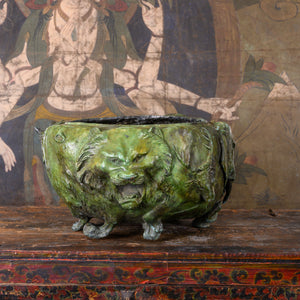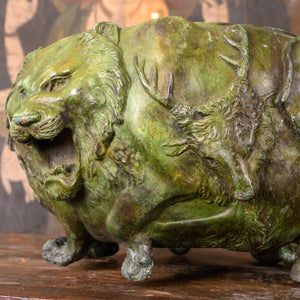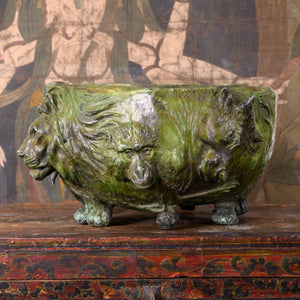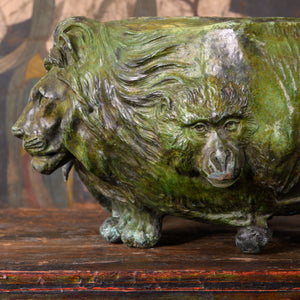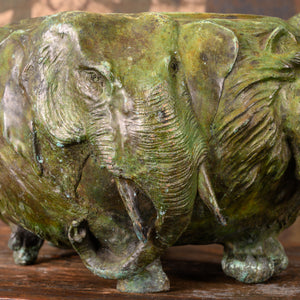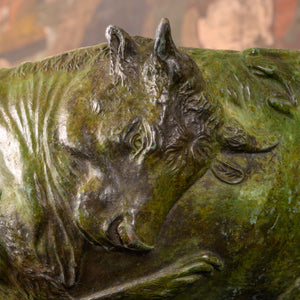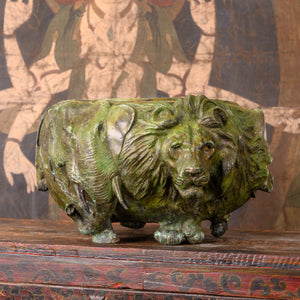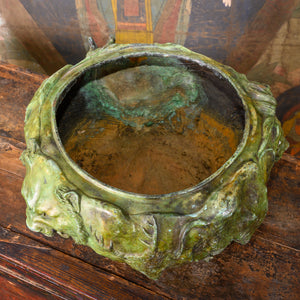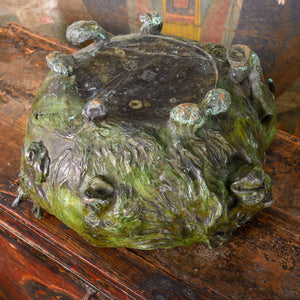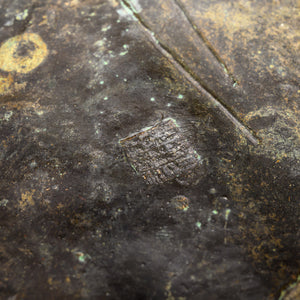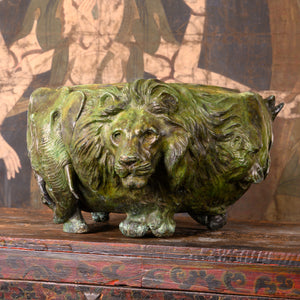 A Japanese Bronze "Animal" Jardiniere
A Japanese Meiji period bronze "animal" jardiniere by the Seiya Company, circa late 19th century.
Depicted in deep relief are a lion, tiger, elephant, baboon, buffalo, bear and a deer.  
Having a great natural verdigris patina with waxed finish and weighing approximately forty pounds.
Sealed Dai Nihon Genryusai Seiya zo on the base. 

17 ½ inches wide by 9 inches tall