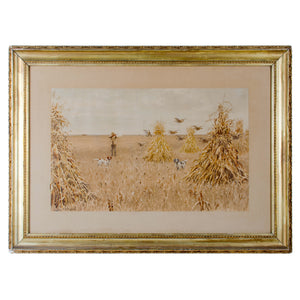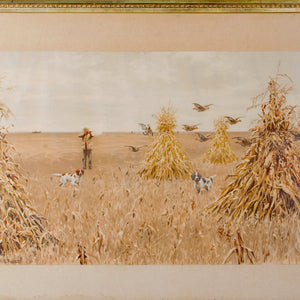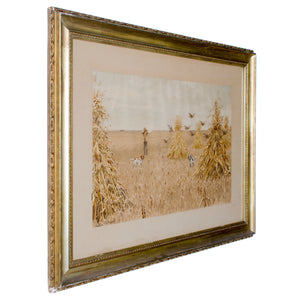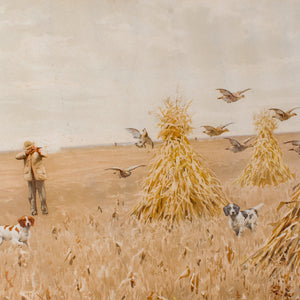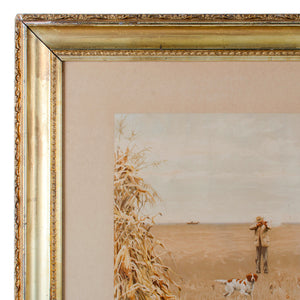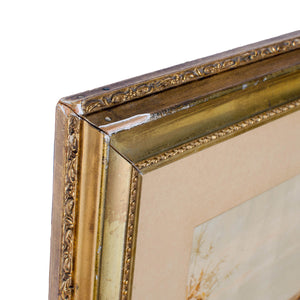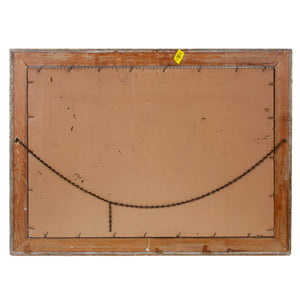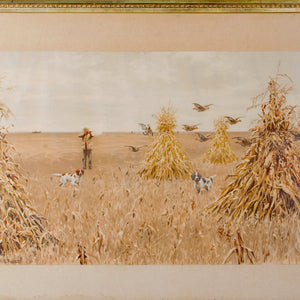 A.B. Frost 'Prairie Chicken' 1895 Chromolithograph from Shooting Pictures
A.B. Frost
(American, 1851-1928)

"Prairie Chicken", from Shooting Pictures
New York: Charles Scribner & Sons, 1895
Chromolithgraph by Armstrong & Co, Boston
paper size 20 by 12½ inches
frame 29 by 21 inches
Print mounted on matboard. The frame is 1 inch deep.

Light signs of moisture wicking at lower edge of matboard.
Very nice gilt wood antique frame with some losses.

From Wikipedia:
Arthur Burdett Frost (January 17, 1851 – June 22, 1928), usually cited as A. B. Frost, was an American illustrator, graphic artist and comics writer. He was also well known as a painter. Frost's work is well known for its dynamic representation of motion and sequence. Frost is considered one of the great illustrators in the "Golden Age of American Illustration". Frost illustrated over 90 books and produced hundreds of paintings; in addition to his work in illustrations, he is renowned for realistic hunting and shooting prints.